Films A to Z
Browse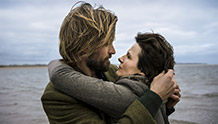 Norway | 2013 | 111 minutes | Erik Poppe
Luminary actress Juliette Binoche plays a war photojournalist torn between her passionate involvement with her work and commitment to her worried husband (Nikolaj Coster-Waldau, "Game of Thrones") in this gripping, emotionally resonant drama.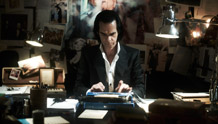 United Kingdom | 2014 | 95 minutes | Iain Forsyth, Jane Pollard
An enthralling and unclassifiable immersion in the twilight world of Aussie polymath musician Nick Cave. Falling somewhere between fact and fiction, Cave visits a shrink, makes music, digs into his archives, and reminisces with friends in this deconstruction, providing a glimpse of an icon at his most exposed.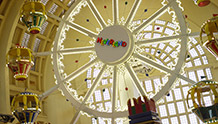 Germany | 2014 | 108 minutes | Heinz Emigholz
The director of Loos Ornamental (SIFF 2008) returns with another look at modernist architecture, this time traveling from Europe through South America to the island where the US launched the atomic attack on Japan.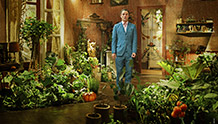 France | 2013 | 106 minutes | Sylvain Chomet
Oscar®-nominated director Sylvain Chomet (The Triplets of Belleville, The Illusionist) makes his live-action debut in this effervescent, musical, candy-colored charmer about a mute piano prodigy unlocking his repressed childhood memories.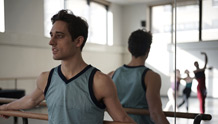 USA | 2014 | 72 minutes | Jody Lee Lipes
Dancer for The New York City Ballet, Justin Peck, is asked to create the company's 422nd original piece, a massive task and an intricate journey shown in all of its creative stages. Documenting the world behind the curtain, Ballet 422 is a captivating film about this arduous and originative process.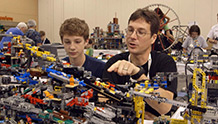 Denmark | 2014 | 95 minutes | Daniel Junge, Kief Davidson
Got a case of Legomania that just won't quit? So do the Master Builders, fans, and conventioneers in this globe-spanning documentary, as well as the creators who have asked us for decades to "just imagine."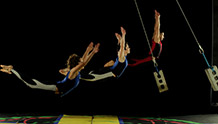 USA | 2014 | 82 minutes | Catherine Gund
What is the difference between stunt-work, circus acts, ballet, and physical labor? Testing the limits of space and physical contact, this documentary follows choreographer Elizabeth Streb and her dancers as they take on different forms of experimental movement and explore the philosophy of their performances.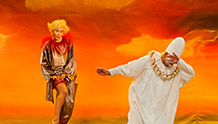 Czech Republic | 2014 | 120 minutes | Viktor Tauš
After thirty years, retired clown Oskar returns to his hometown of Prague and reunites with the other two-thirds of his estranged clowning trio for a final show. Clownwise offers a darkly comic look at taking chances late in life and having the last laugh. Actress Eva Jenickova in attendance.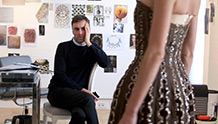 France | 2014 | 89 minutes | Frédéric Tcheng
May 17 | Saturday Night Film and Party
Festival screenings have passed. Playing at SIFF Cinema June 14.
Learn more here.
J'adore Dior! This elegant glimpse into artistic director Raf Simons' entry into the House of Christian Dior, and into the creation of his first haute couture collection, sparkles as an homage to the iconic house.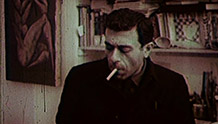 Iran | 2013 | 96 minutes | Mitra Farahani
In the time of the Shah, Iranian artist Bahman Mohasses' salacious sculpture and paintings were often censored. Director Mitra Farahani finds him in Rome, irascible as ever, tackling his "final commission" with verve and wit.