Films A to Z
Browse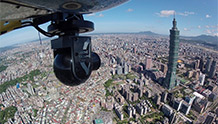 Taiwan | 2013 | 93 minutes | Chi Po-Lin
Astonishing aerial cinematography reveals the shorelines, mountaintops, cityscapes, farmer's fields, rivers, and social life of the island nation, delivering a sweet environmentalist and humanist message.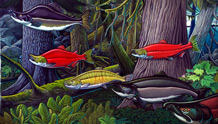 USA | 2014 | 85 minutes | Mark Titus
The film centers on the fragile ecosystem of wild salmon, including a chronicle of Washington's Elwha River dam removal as well as a comprehensive look at Alaska's Pebble Mine mineral exploration project, which could arguably destroy one of the world's last unspoiled salmon runs.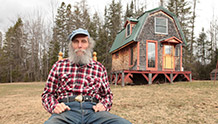 Canada | 2013 | 88 minutes | Jody Shapiro
Festival screenings have passed. Playing at SIFF Cinema starting June 13. Click here for more.
Get up close and personal with Burt Shavitz, the hermit-like founder and face of the world famous Burt's Bees line of personal care products, as he recounts the company's simple, early days and its corporate-minded present.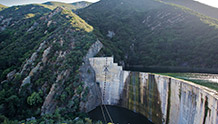 USA | 2014 | 92 minutes | Ben Knight, Travis Rummel
This dynamic investigation into dam removal—including the Glines Canyon and Elwha Dams on Washington's Olympic Peninsula—positions locals, scientists, politicians, and activists on all sides of the increasingly divisive issue as they battle for control of Earth's greatest resource.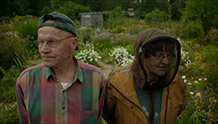 Finland | 2014 | 72 minutes | Virpi Suutari
An elderly married couple have an expansive garden in Finland. As we are given a tour of the grounds we also hear the touching memories and stories behind their beautiful romance. Set in verdant oases, Garden Lovers is a delicate display of life's quirky musings and the significance that gardens play in the grand scheme of being.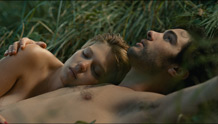 France | 2013 | 94 minutes | Rebecca Zlotowski
Incendiary French star Léa Seydoux (Blue is the Warmest Color) plays an engaged woman who embarks on a risky affair with Tahar Rahim (A Prophet) in the nuclear power plant where they both work.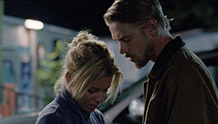 USA | 2014 | 105 minutes | Sara Colangelo
Expanded from the SIFF 2010 award-winning short, the citizens of a West Virginian town sift through the emotional wreckage and deeply buried secrets in the aftermath of a terrible coal mining disaster. Featuring Elizabeth Banks, Chloë Sevigny, Josh Lucas, Boyd Holbrook, and Jacob Lofland.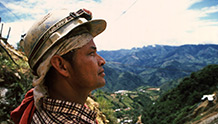 Colombia | 2014 | 87 minutes | Mark Grieco
SIFF 2014 Best Documentary: Grand Jury Prize
Festival screenings have passed. Playing at SIFF Cinema June 13.
Learn more here.
Underneath the Colombian village of Marmato lies one of the world's biggest gold reserves, and the local men risk their lives every day to mine for it. Marmato is a documentary about the foreign investment that caused this corporate gold rush and the individuals who must fight to maintain their way of life.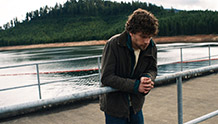 USA | 2013 | 113 minutes | Kelly Reichardt
Two Oregon-based environmental activists team up with an ex-Marine to plot the bombing of a hydroelectric dam. This patient, moody thriller shines a realist light on radical acts against affluence.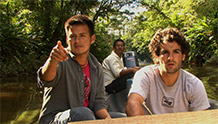 USA | 2014 | 78 minutes | Laurel Spellman Smith, Francine Strickwerda
Two teenagers, David and Hugo, meet by chance on a canoe ride in the Amazon. This documentary follows their lives as David begins a fair-trade certification system for oil production companies to help with the oil-waste problem in the Ecuadorian Amazon, while Hugo gets an American education that will allow him to return to his homelands as a leader.