Films A to Z
Browse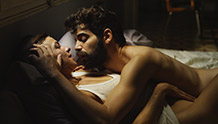 Spain | 2014 | 99 minutes | Carlos Marques-Marcet
SIFF 2014 Best New Director: Grand Jury Prize
Festival screenings have passed. Playing at SIFF Cinema June 13.
Learn more here.
Is long distance the wrong distance? Even the most passionate relationships can succumb to the stress of physical separation. The steamy bond between Alex (Natalia Tena, "Game of Thrones") and Sergio (David Verdaguer) is enacted through video-chats, texts, status updates and phone calls, as Alex leaves Barcelona for LA.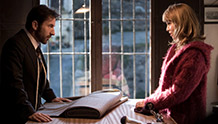 Spain | 2013 | 117 minutes | Manuel Martín Cuenca
In this seductive slow-burning thriller, a Granada tailor with a hidden fondness for the taste of human flesh is shocked to find that he may have fallen in love with his next potential victim.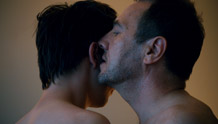 France | 2013 | 128 minutes | Robin Campillo
In this erotically charged nail-biter, middle-aged French businessman Daniel changes his life with a single act. When Daniel shyly propositions a Ukrainian hustler in the Gare du Nord, the younger man keeps the date—but doesn't show up alone.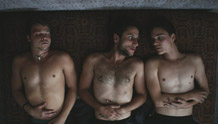 Hungary | 2014 | 105 minutes | Àdám Császi
A closeted, Germany-based soccer player, reeling after a terrible loss on the field, returns to his native Hungary in search of a simpler life, only to encounter complications with lovers old and new.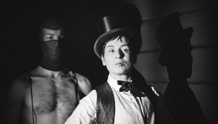 Germany | 2014 | 51 minutes | Bruce LaBruce
Queercore provocateur Bruce LaBruce smashes Arnold Schoenberg's titular melodrama—a cycle of 21 poems in a female narration—with Expressionistic visuals of a trans man lost in a world of symbolic fantasies and desires. Screens with Abigail Child's Vis à Vis (USA 2013, 25 min).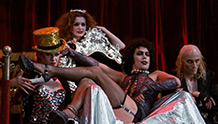 United Kingdom | 1975 | 100 minutes | Jim Sharman
May 16 | 40th Anniversary Special Presentation
The longest-running theatrical release in history, which premiered at the first Seattle International Film Festival, returns for a special interactive celebration that includes goodie bags, subtitled lyrics, and more. Don't dream it, be it.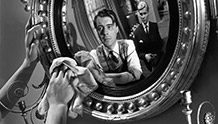 United Kingdom | 1963 | 115 minutes | Joseph Losey
Sexual taboos, power plays, clandestine longings, and the fragility of class relations all play a part in Harold Pinter's breathtakingly biting takedown of British aristocracy and social mores. Adapted from Robin Maugham's 1948 novelette. This extraordinary, recent restoration celebrates the film's 50th anniversary.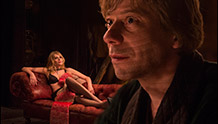 France | 2013 | 96 minutes | Roman Polanski
Vanda begs playwright-director Thomas for an audition, and his acceptance sparks a battle of wits and wiles in this adaptation of Leopold von Sacher-Masoch's 19th century story of pleasure and pain.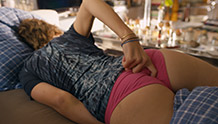 Germany | 2013 | 109 minutes | David F. Wnendt
Unapologetically vulgar and played out with sparkling energy, Wetlands follows fearless teenager Helen's coming of age escapades. Based on Charlotte Roche's worldwide bestseller, styled as a Ya "Fifty Shades of Grey."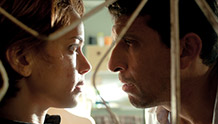 Brazil | 2013 | 100 minutes | Fernando Coimbra
When a six-year-old is kidnapped, the panicked parents race to the authorities. As the police begin to question the suspects, they discover a world where everybody has something to hide, and every bad turn deserves another.