Films A to Z
Browse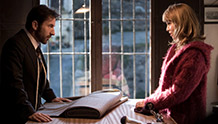 Spain | 2013 | 117 minutes | Manuel Martín Cuenca
In this seductive slow-burning thriller, a Granada tailor with a hidden fondness for the taste of human flesh is shocked to find that he may have fallen in love with his next potential victim.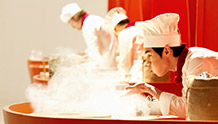 South Korea | 2013 | 98 minutes | Gina Kim
Hoping to save his grandfather's fledgling restaurant, teenage Mark uses his university savings to secretly enter Shanghai's blockbuster cooking competition, led by Master Chef Julia Lee (international superstar Michelle Yeoh).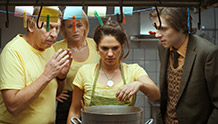 Sweden | 2013 | 98 minutes | Teresa Fabik
After a series of upsetting events in Agnes' life, she decides to open her own restaurant. This culinary comedy provides a fresh look at Agnes' struggle with entrepreneurship, dating, and family life, all the while pairing it with gorgeous shots of delicious meals.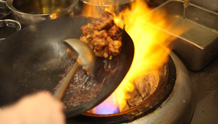 USA | 2014 | 73 minutes | Ian Cheney
The producers of King Corn quest after the origins of the ubiquitous dish General Tso's Chicken, with enlightening and delicious results. The brisk and appetizing culinary detective story uncovers the history of Chinese food in America, as well as a tale of immigration, adaptation, and innovation.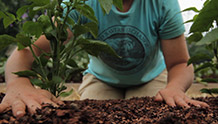 USA | 2013 | 77 minutes | Sandy McLeod
The compelling and timely debut feature from Sandy McLeod is, in her words, "about someone who saw a disaster in the making and was able to do something about it." That someone is crop diversity pioneer and conservationist Cary Fowler, who received funding from the Gates Foundation and others to found the first-ever Global Seed Vault.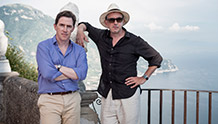 United Kingdom | 2014 | 107 minutes | Michael Winterbottom
The sequel to 2010's largely improvised The Trip finds buddies Steve Coogan and Rob Brydon on a driving tour through the Italian countryside, musing on life while indulging in scenic and gastronomic delights.