Films A to Z
Browse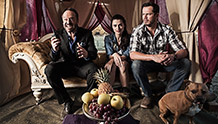 South Africa | 2014 | 96 minutes | Henk Pretorius
From the director of Fanie Fourie's Lobola, winner of the SIFF 2013 Golden Space Needle Award for Best Film, comes this laugh-out-loud comedy about a struggling actress who enlists a South African sheep farmer to help her prepare for a make-or-break film role.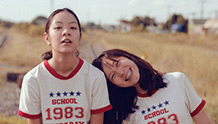 Thailand | 2013 | 127 minutes | Nawapol Thamrongrattanarit
410 consecutive Twitter updates punctuate the adventures of high school senior Mary and her best friend Suri in this unique alliance of social media and cinema.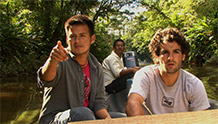 USA | 2014 | 78 minutes | Laurel Spellman Smith, Francine Strickwerda
Two teenagers, David and Hugo, meet by chance on a canoe ride in the Amazon. This documentary follows their lives as David begins a fair-trade certification system for oil production companies to help with the oil-waste problem in the Ecuadorian Amazon, while Hugo gets an American education that will allow him to return to his homelands as a leader.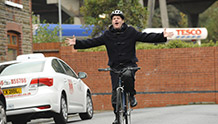 United Kingdom | 2013 | 103 minutes | David Frankel
The crowd-pleasing true story of Paul Potts, a shy shop assistant who went from undiscovered opera enthusiast to superstar when chosen to compete on "Britain's Got Talent."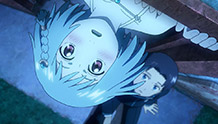 Japan | 2013 | 99 minutes | Yasuhiro Yoshiura
A dazzling, emotionally complex science fiction romance about Patema and Age, two teens who live in the same world but on opposite gravitational pulls.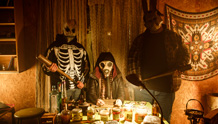 Canada (Québec) | 2013 | 85 minutes | Jeff Barnaby
Aila, a teenage resident of Canada's Red Crow reservation circa 1976, must exact revenge against a venomous Indian Agent dead set on tormenting her just-out-of-prison father and ruining her family-spun drug-running business.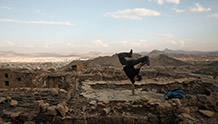 USA | 2014 | 108 minutes | Adam Sjöberg
Colombia, Cambodia, Uganda, Yemen. Breakdancing unites people worldwide in the common languages of movement, expression, and hip-hop. Rap superstar and producer Nas presents a broad look at a movement inspiring hope in global urban communities.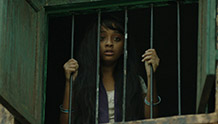 USA | 2014 | 97 minutes | Jeffrey Brown
13-year-old Nepali, Lakshmi, is sent by her family to India to work, only to be forced into prostitution in this compassionate, unforgettable tale of human trafficking adapted from Patricia McCormick's award-winning international bestseller.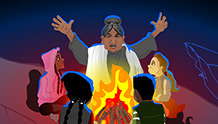 2013 | 68 minutes |
The SuperFly Filmmaking Experience brings 50 youth from across the country to Seattle for a crash course in documentary filmmaking at the Suquamish Tribal Community. The doc films will world premiere with five other Native American-made short films at this special event.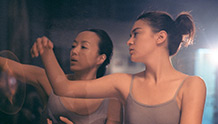 Taiwan | 2012 | 110 minutes | Jung-Chi Chang
Music, dance, and a gentle dash of romance shine when Yu-Siang, a blind pianist, meets Chieh, an aspiring dancer who gave up her goal because she couldn't afford extensive study and training. Based on Yu-Siang's true story.