Films A to Z
Browse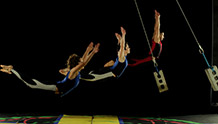 USA | 2014 | 82 minutes | Catherine Gund
What is the difference between stunt-work, circus acts, ballet, and physical labor? Testing the limits of space and physical contact, this documentary follows choreographer Elizabeth Streb and her dancers as they take on different forms of experimental movement and explore the philosophy of their performances.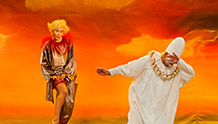 Czech Republic | 2014 | 120 minutes | Viktor Tauš
After thirty years, retired clown Oskar returns to his hometown of Prague and reunites with the other two-thirds of his estranged clowning trio for a final show. Clownwise offers a darkly comic look at taking chances late in life and having the last laugh. Actress Eva Jenickova in attendance.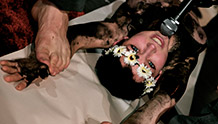 United Kingdom | 2013 | 76 minutes | Madeleine Sackler
Facing tyranny, KGB raids, and even exile, the members of the Belarus Free Theatre perform their internationally acclaimed, uncensored live dramas as an act of defiance against Europe's last surviving Communist dictatorship.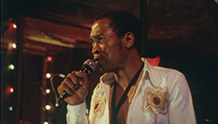 USA | 2014 | 120 minutes | Alex Gibney
June 6 | African Pictures Film and Party
Afrobeat pioneer Fela Kuti's magnetism reverberates through time. The social and political significance of his life's work is considered through historic clips and scenes from the Broadway musical "Fela!"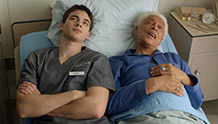 Canada | 2013 | 90 minutes | Bruce LaBruce
An 18-year-old lad with a penchant for pensioners takes a job in a care home and falls for an 81-year-old man. Shocking? The big shock here is that director LaBruce eschews his usual hardcore style for a film that is positively gentle and pleasing.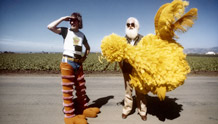 USA | 2014 | 90 minutes | Dave LaMattina, Chad Walker
Festival screenings have passed. Playing at SIFF Cinema June 14.
Learn more here.
Through deeply personal interviews and never-before-seen home videos, this is a beautiful, accomplished, and moving portrait of Caroll Spinney, who has performed as Big Bird and Oscar the Grouch on "Sesame Street" for over 40 years.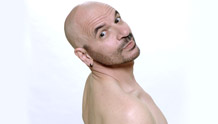 Spain | 2013 | 85 minutes | Ventura Pons
Join Ignasi Millet, larger-than-life Catalan connoisseur, museum expert, father of two, gay, HIV-positive, and ebullient conversationalist, as he shares provocative and inspirational thoughts on art, religion, sex, and politics.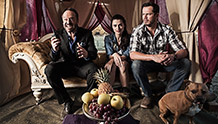 South Africa | 2014 | 96 minutes | Henk Pretorius
From the director of Fanie Fourie's Lobola, winner of the SIFF 2013 Golden Space Needle Award for Best Film, comes this laugh-out-loud comedy about a struggling actress who enlists a South African sheep farmer to help her prepare for a make-or-break film role.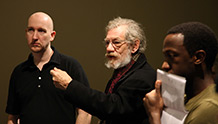 United Kingdom | 2013 | 83 minutes | Giles Terera, Dan Poole
Tea with Dame Judi Dench. Chatting with Ewan McGregor and Alan Rickman. Polling people on the street. Two actors travel the globe to discover who loves, hates, and doesn't understand Shakespeare in this warmhearted, shenanigan-packed adventure.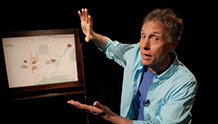 USA | 2014 | 77 minutes | Bret Fetzer
Festival screenings have passed. Playing at SIFF Cinema June 12.
Learn more here.
Seattle writer-director Bret Fetzer's debut feature is the story of local monologist Matt Smith as a young teenager, exploring the nooks and crannies of the heavily Catholic Capitol Hill neighborhood in an era of racial tensions.