Films A to Z
Browse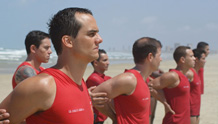 Brazil | 2014 | 106 minutes | Karim Aïnouz
Two breakneck motorcycle rides bookend a tactile gay romance, told over three chapters and in the contrasting locations of sexy Brazil and frigid Berlin. Karim Ainouz's latest feature is an astonishingly colorful and intimate look into the complexities of human relationships.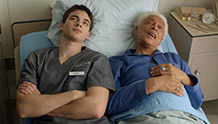 Canada | 2013 | 90 minutes | Bruce LaBruce
An 18-year-old lad with a penchant for pensioners takes a job in a care home and falls for an 81-year-old man. Shocking? The big shock here is that director LaBruce eschews his usual hardcore style for a film that is positively gentle and pleasing.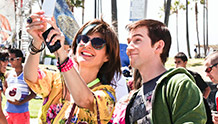 USA | 2014 | 100 minutes | Salomé Breziner
June 4 | Gay-La Film and Party | Party at Q Nightclub follows the screening.
Maggie Cooper (Nia Vardalos, My Big Fat Greek Wedding) is a loving but overbearing mom, who hovers over her teenaged son, Lloyd. She thinks Lloyd may be gay, so she supports him by setting up dates with boys, and submitting an application for a gay student college scholarship. But Lloyd is not so sure, and his mom's meddling is making things worse. Actors Jason Dolley and Kate Flannery in attendance.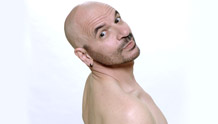 Spain | 2013 | 85 minutes | Ventura Pons
Join Ignasi Millet, larger-than-life Catalan connoisseur, museum expert, father of two, gay, HIV-positive, and ebullient conversationalist, as he shares provocative and inspirational thoughts on art, religion, sex, and politics.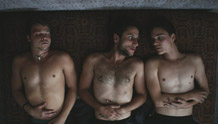 Hungary | 2014 | 105 minutes | Àdám Császi
A closeted, Germany-based soccer player, reeling after a terrible loss on the field, returns to his native Hungary in search of a simpler life, only to encounter complications with lovers old and new.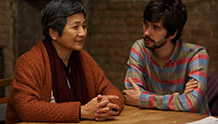 United Kingdom | 2014 | 86 minutes | Hong Khaou
This delicate chamber piece addresses the universal language of grief with elegance, humor, and tenderness. Sixty-something Junn is visited by an interpreter who can help bridge the language gaps between herself and two men: a new suitor at the nursing home and the handsome "best friend" of her deceased son.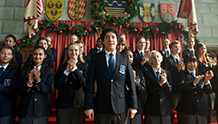 Belgium | 2013 | 95 minutes | Guillaume Gallienne
Writer-director-star Guillaume Gallienne recalls his upper-class youth and his ambiguous affinity with his mother (also played by Gallienne), who raised him as more of a daughter than a son. Winner of five César Awards, including Best Picture.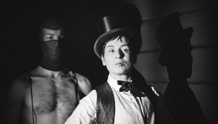 Germany | 2014 | 51 minutes | Bruce LaBruce
Queercore provocateur Bruce LaBruce smashes Arnold Schoenberg's titular melodrama—a cycle of 21 poems in a female narration—with Expressionistic visuals of a trans man lost in a world of symbolic fantasies and desires. Screens with Abigail Child's Vis à Vis (USA 2013, 25 min).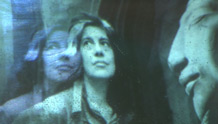 USA | 2014 | 100 minutes | Nancy Kates
Meticulously constructed from a plethora of interviews and archival footage and accompanied by Patricia Clarkson's terrific voiceover, this engrossing documentary about one of the most prominent and fascinating voices and figures of the 20th century raises the question, "Who was Susan Sontag, and why is she important now?" Director Nancy Kates in attendance.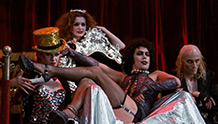 United Kingdom | 1975 | 100 minutes | Jim Sharman
May 16 | 40th Anniversary Special Presentation
The longest-running theatrical release in history, which premiered at the first Seattle International Film Festival, returns for a special interactive celebration that includes goodie bags, subtitled lyrics, and more. Don't dream it, be it.