Films A to Z
Browse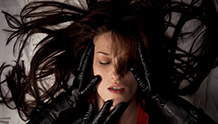 Belgium | 2013 | 102 minutes | Hélène Cattet, Bruno Forzani
Referencing the Italian horror style giallo, this baroque drama centers on Dan's return from Brussels—to a barricaded front door and a missing wife.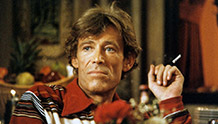 USA | 1980 | 131 minutes | Richard Rush
June 1 | 40th Anniversary Special Presentation
Peter O'Toole plays an erratic director who agrees to hire a runaway convict as a stunt man for his World War I epic. As the fugitive takes over the identity of the film's previous stunt man, it becomes clear that no one's intentions are what they seem. This bizarre, clever film was nominated for three Oscars.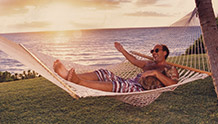 USA | 2013 | 84 minutes | Mike Myers
Mike Myers makes his directorial debut with this star-packed documentary about the fast-lane life of entertainment industry legend Shep Gordon, who managed the careers of Blondie, Alice Cooper, and Raquel Welch—and still had time to invent the "celebrity chef." Shep Gordon in attendance.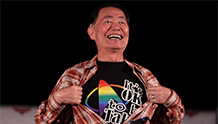 USA | 2014 | 90 minutes | Jennifer Kroot
From a World War II internment camp to "Star Trek" to online celebrity, George Takei's journey has been filled with the unexpected. A crowd-pleasing peek into the public and private lives of equal rights activist and gay icon Takei and his husband, Brad.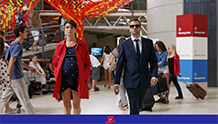 Argentina | 2013 | 105 minutes | Ariel Winograd
Who can scam a scammer? In this clever nod to Hitchcock's To Catch a Thief, Sebastian and Natalia meet, and clash, while attempting to pilfer the same artwork from a museum. Then, they team up—with sights set on a coveted bottle of Malbec.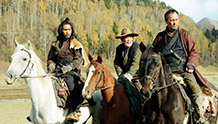 Japan | 2013 | 135 minutes | Lee Sang-il
Ken Watanabe stars as a retired samurai who takes up his sword anew in this gorgeously shot and impressively choreographed Meiji-period remake of Clint Eastwood's classic western.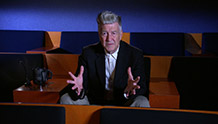 USA | 2013 | 83 minutes | Chuck Workman
If cinema is a language, then Chuck Workman has tapped its most inspired poets in this rhapsodic deliberation on the purity, grace and potential of the moving image. Interviews with filmmakers from Kurosawa to Lynch pursue the question.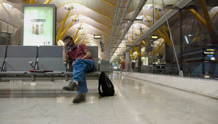 Portugal | 2013 | 164 minutes | Joaquim Pinto
Joaquim Pinto, HIV positive since the '90s, presents a video diary of exquisite insight and tenderness, of love of life and cinema, made during a year of inactivity when he underwent experimental treatment. The stories from Pinto's archival collections are spliced with the daily goings-on of Pinto's husband and pets in this funny, intimate family portrait.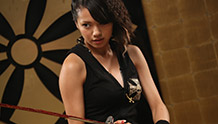 Japan | 2013 | 126 minutes | Sion Sono
An amateur filmmaking crew called the F*ck Bombers use documentary and flash-mob techniques to film whatever mayhem they encounter, stumbling into a gory war between Yakuza factions.