Films A to Z
Browse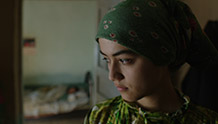 Uzbekistan | 2014 | 88 minutes | Saodat Ismailova
In an isolated Uzbek village, young Bibicha takes a traditional vow of silence and moves into her grandmother's old house, along with three other women, to be part of a chilla, or spiritual "quarantine."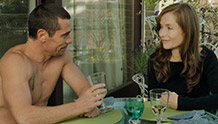 France | 2013 | 104 minutes | Catherine Breillat
Based on actual events that befell filmmaker Catherine Breillat (the provocateur behind Romance and Fat Girl), Isabelle Huppert stars as a director, partially paralyzed from a serious stroke, who falls for an arrogant, conniving, money-hungry con man.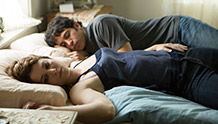 USA | 2014 | 86 minutes | Chris Messina
Chris Messina ("The Newsroom," "The Mindy Project") directs this quietly touching film about Alex, a woman who must reclaim and revive her life when her husband suddenly leaves her. Alex must navigate through all the chaos to find her true self.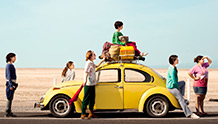 Mexico | 2013 | 89 minutes | Claudia Sainte-Luce
In the hospital for appendicitis, young supermarket clerk Claudia makes fast friends with Martha, a 46-year-old single mother of four. With little time left on this planet, Martha reaches out to lonely Claudia and invites her to join her family.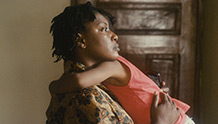 Nigeria | 2013 | 118 minutes | Chika Anadu
In Chika Anadu's award-winning debut film, Amaka, a 40-year-old Nigerian woman, is expected to produce a male heir. But when the baby dies in utero, she desperately searches for a solution that would keep her husband from taking a second wife.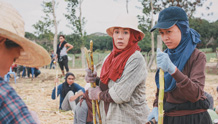 Philippines | 2013 | 111 minutes | Jeffrey Jeturian
Loida is an aging actress whose specialty is playing bit parts in Filipino soap operas. We follow a day in her life, and are shown the questionable, exploitative, and uncomfortably hilarious ways of the soap opera production.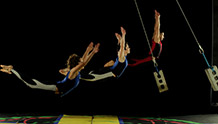 USA | 2014 | 82 minutes | Catherine Gund
What is the difference between stunt-work, circus acts, ballet, and physical labor? Testing the limits of space and physical contact, this documentary follows choreographer Elizabeth Streb and her dancers as they take on different forms of experimental movement and explore the philosophy of their performances.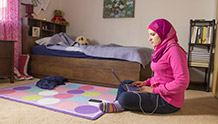 USA | 2013 | 74 minutes | Joe Piscatella
Ala'a Basatneh, a Damascus-born, Chicago-based 19-year-old, proves instrumental in organizing the Syrian revolution while exposing al-Assad's brutal dictatorship—all from behind her laptop.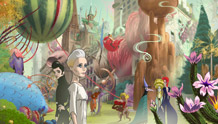 Israel | 2013 | 122 minutes | Ari Folman
Ari Folman follows up the Oscar®-nominated Waltz With Bashir with a surreal, vivacious, live action-animation hybrid about an aging actress (Robin Wright playing a version of herself) who sells her image to a movie studio-turned-cinematic dream world.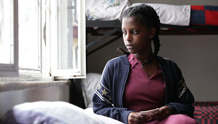 Ethiopia | 2014 | 99 minutes | Zeresenay Berhane Mehari
From Executive Producer Angelina Jolie comes this captivating film based on the extraordinary true story of 14-year-old Aberash. After being kidnapped, she kills her attacker. Her act of self-defense pits Aberash and her tenacious lawyer against Ethiopia's long-standing tradition of marriage by abduction. Director Zeresenay Mehari in attendance.