Films A to Z
Browse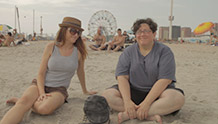 USA | 2013 | 81 minutes | Madeleine Olnek
Jo is straight but picks up women with more efficiency than asthmatic, shy lesbian hustler Margaret in this low-budget buddy comedy where high-end ladies fashion stores stand in for the street corner.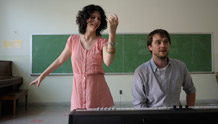 Canada (Québec) | 2013 | 102 minutes | Louise Archambault
Gabrielle Marion-Rivard, who has Williams Syndrome, plays a young woman with the disease. Her extraordinary performance tracks her romance with a choir mate, a situation that distresses her beau's overly protective mother.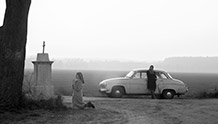 Poland | 2013 | 80 minutes | Pawel Pawlikowski
Festival screenings have passed. Playing at SIFF Cinema starting June 13. Click here for more.
Acclaimed director Pawel Pawlikowski (Last Resort, My Summer of Love) returns to his homeland for this intimate drama about a young novitiate nun in 1960s Poland who, on the verge of taking her vows, discovers a dark family secret dating from the terrible years of the Nazi occupation.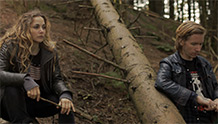 Norway | 2013 | 91 minutes | Arild Østin Ommundsen
Confronted in a life-threatening robbery, pregnant Jenny successfully defends herself—but loses her fiancé. When she's freed from prison 10 years later, her journey toward a stable life and custody of her daughter is fraught with emotion.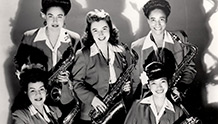 USA | 2014 | 80 minutes | Kay D. Ray
"How does it feel to be a woman in a man's world?" Through archival footage and interviews old (Artie Shaw) and new (Quincy Jones), musician-composer Patrice Rushen narrates the oft-untold history of American women jazz instrumentalists.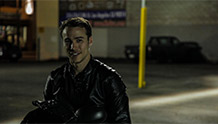 USA | 2014 | 83 minutes | Joshua Caldwell
A missed connection or a new opportunity? Young Parisian Simone lands in Los Angeles on her way to Singapore and finds her flight cancelled. Soon, a mysterious motorcyclist convinces Simone to ride along through the glittering nightlife scene of LA. Sometimes the places you don't plan visiting are the best.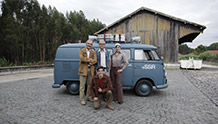 Switzerland | 2013 | 85 minutes | Lionel Baier
In 1974 a trio of unlikely colleagues are sent by VW bus to cover Swiss aid to poor countries for the radio, instead becoming swept up in Portugal's Carnation Revolution.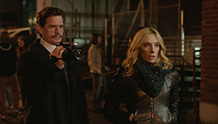 USA | 2013 | 96 minutes | Megan Griffiths
May 22 | Renton Opening Night | Reception at Renton Pavillion follows the screening
Seattle-based director Megan Griffiths' latest boasts charismatic performances from Toni Collette, as a world-weary rock journalist, and the scene-stealing Thomas Haden Church as a first-time documentarian, who team up to find a legendary Seattle musician who notoriously vanished.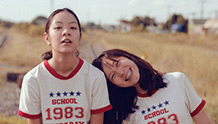 Thailand | 2013 | 127 minutes | Nawapol Thamrongrattanarit
410 consecutive Twitter updates punctuate the adventures of high school senior Mary and her best friend Suri in this unique alliance of social media and cinema.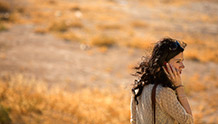 Qatar | 2013 | 99 minutes | Cherien Dabis
May (Cherien Dabis, reuniting with Hiam Abbass from Dabis' debut hit Amreeka) has everything: a best-selling book, a great life in New York City, and a loving fiance. But when she visits Amman, Jordan to arrange her wedding, familial sparks fly in a collision of worlds old and new.