Films A to Z
Browse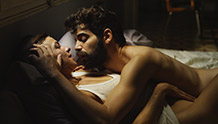 Spain | 2014 | 99 minutes | Carlos Marques-Marcet
SIFF 2014 Best New Director: Grand Jury Prize
Festival screenings have passed. Playing at SIFF Cinema June 13.
Learn more here.
Is long distance the wrong distance? Even the most passionate relationships can succumb to the stress of physical separation. The steamy bond between Alex (Natalia Tena, "Game of Thrones") and Sergio (David Verdaguer) is enacted through video-chats, texts, status updates and phone calls, as Alex leaves Barcelona for LA.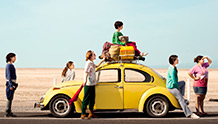 Mexico | 2013 | 89 minutes | Claudia Sainte-Luce
In the hospital for appendicitis, young supermarket clerk Claudia makes fast friends with Martha, a 46-year-old single mother of four. With little time left on this planet, Martha reaches out to lonely Claudia and invites her to join her family.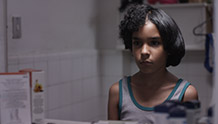 Venezuela | 2013 | 93 minutes | Mariana Rondón
In this finely acted, deceptively small-scaled film, nine-year-old Junior and his frustrated single mother clash over Junior's desire to straighten his kinky hair. The tower blocks of Caracas, Venezuela are the backdrop for a subtly powerful domestic drama.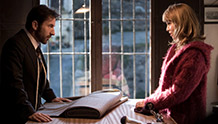 Spain | 2013 | 117 minutes | Manuel Martín Cuenca
In this seductive slow-burning thriller, a Granada tailor with a hidden fondness for the taste of human flesh is shocked to find that he may have fallen in love with his next potential victim.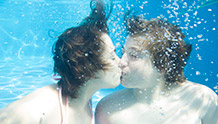 Mexico | 2013 | 82 minutes | Fernando Eimbcke
Director Fernando Eimbcke (Duck Season) doubles down on his tender, comedic teen stories with this affectionate look at a mother and her 15-year-old son, in the thick of adolescence and love, while vacationing at a seaside resort.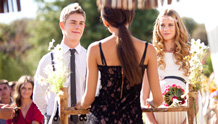 Spain | 2013 | 95 minutes | Daniel Sánchez Arévalo
In this Spanish comedy, a wedding gathering coincides with the 2010 soccer World Cup final. The family must deal with secrets, infidelity, and a comic range of misunderstandings before the game ends and the knot is tied.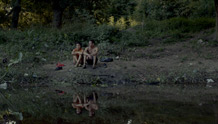 Argentina | 2013 | 79 minutes | Benjamín Naishtat
Sprawling in scope and precise in its portrayal of edgy anxiety, Benjamin Naishtat's film creates uneasiness for the denizens of an affluent suburb near Buenos Aires. Paranoia reigns when mysterious happenings befall their insulated community.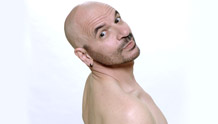 Spain | 2013 | 85 minutes | Ventura Pons
Join Ignasi Millet, larger-than-life Catalan connoisseur, museum expert, father of two, gay, HIV-positive, and ebullient conversationalist, as he shares provocative and inspirational thoughts on art, religion, sex, and politics.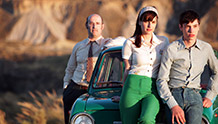 Spain | 2013 | 108 minutes | David Trueba
It's 1966 and Antonio is using Beatles' songs to teach English. When he learns that John Lennon is filming in Almería he rushes to meet his idol, with two young misfits along for the ride, in this captivatingly lyrical road movie. Best Film, Best Director, 2014 Goya Awards.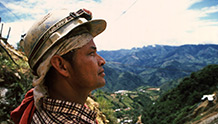 Colombia | 2014 | 87 minutes | Mark Grieco
SIFF 2014 Best Documentary: Grand Jury Prize
Festival screenings have passed. Playing at SIFF Cinema June 13.
Learn more here.
Underneath the Colombian village of Marmato lies one of the world's biggest gold reserves, and the local men risk their lives every day to mine for it. Marmato is a documentary about the foreign investment that caused this corporate gold rush and the individuals who must fight to maintain their way of life.