Films A to Z
Browse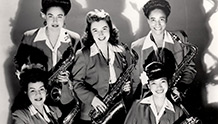 USA | 2014 | 80 minutes | Kay D. Ray
"How does it feel to be a woman in a man's world?" Through archival footage and interviews old (Artie Shaw) and new (Quincy Jones), musician-composer Patrice Rushen narrates the oft-untold history of American women jazz instrumentalists.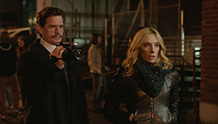 USA | 2013 | 96 minutes | Megan Griffiths
May 22 | Renton Opening Night | Reception at Renton Pavillion follows the screening
Seattle-based director Megan Griffiths' latest boasts charismatic performances from Toni Collette, as a world-weary rock journalist, and the scene-stealing Thomas Haden Church as a first-time documentarian, who team up to find a legendary Seattle musician who notoriously vanished.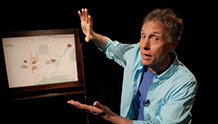 USA | 2014 | 77 minutes | Bret Fetzer
Festival screenings have passed. Playing at SIFF Cinema June 12.
Learn more here.
Seattle writer-director Bret Fetzer's debut feature is the story of local monologist Matt Smith as a young teenager, exploring the nooks and crannies of the heavily Catholic Capitol Hill neighborhood in an era of racial tensions.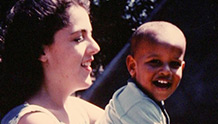 USA | 2014 | 83 minutes | Vivian Norris
Intelligent, progressive, and steadfastly brave, Barack Obama's mother Stanley Ann Dunham (a lifelong globetrotter who spent her teenage years living in Mercer Island) pursued an unexpected and profound life.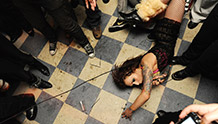 USA | 2014 | 83 minutes | Ryan Worsley
Debauched, often destroyed, and now defunct Seattle punk venue The Funhouse is honored in this debut from local filmmaker Ryan Worsley. Interviews with artists and participants match an appropriately killer soundtrack, as eclectic as the scene itself.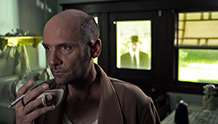 2014 |
From dinosaurs to drones, with a dash of noir, the creativity of Seattle filmmakers is on clear view.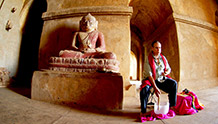 USA | 2014 | 89 minutes | Ward Serrill
Seattle filmmaker Ward Serrill (The Heart of the Game) follows Tom Kenyon's quest to integrate modern science and ancient mysticism through sound. The scientist and shaman has a four-octave vocal range, and a dazzlingly unique view of the world.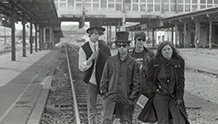 USA | 2014 | 95 minutes | Isaac Olsen
A massive amount of archival footage, memorabilia, and audio recordings chronicle the three-decade history of Girl Trouble, the legendary Tacoma-based garage rock band defined by their uncompromising DIY aesthetic. Girl Trouble scheduled to attend.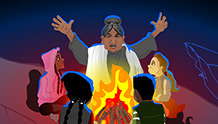 2013 | 68 minutes |
The SuperFly Filmmaking Experience brings 50 youth from across the country to Seattle for a crash course in documentary filmmaking at the Suquamish Tribal Community. The doc films will world premiere with five other Native American-made short films at this special event.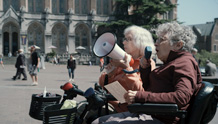 Norway | 2014 | 78 minutes | Håvard Bustnes
Seattleites Shirley and Hinda are elderly best friends who are extremely concerned with the possibility of perpetual economic growth for the USA. Follow them on their mobility scooters from Seattle to Wall Street, as they demand answers and attention. Hinda Kipnis and Shirley Morrison scheduled to attend.