Films A to Z
Browse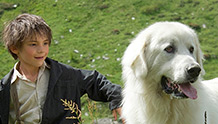 France | 2013 | 99 minutes | Nicolas Vanier
2014 Youth Jury Award Prize for Best Films4Families Feature: Grand Jury Prize
Festival screenings have passed. Playing at SIFF Cinema June 14.
Learn more here.
An inspiring story of a boy and his dog who guide Jewish refugees to safety across the alps, Belle et Sébastien is a charming homage to the beloved live-action nature films of Disney, but with a pulse-pounding World War II subplot that will thrill audiences of all ages.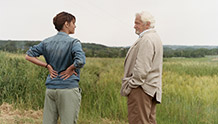 France | 2013 | 86 minutes | Yossi Aviram
This award-winning debut feature from Yossi Aviram gathers a strong French cast for the sensitive and suspenseful story of an aging gay cop and his long-estranged son, set in France and Israel.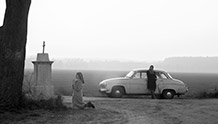 Poland | 2013 | 80 minutes | Pawel Pawlikowski
Festival screenings have passed. Playing at SIFF Cinema starting June 13. Click here for more.
Acclaimed director Pawel Pawlikowski (Last Resort, My Summer of Love) returns to his homeland for this intimate drama about a young novitiate nun in 1960s Poland who, on the verge of taking her vows, discovers a dark family secret dating from the terrible years of the Nazi occupation.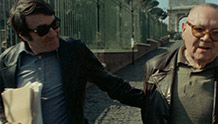 France | 2013 | 218 minutes | Claude Lanzmann
Claude Lanzmann (Shoah) unravels the tale of the "model" concentration camp, Theresienstadt, through conversations with former rabbi and Jewish Council leader Benjamin Murmelstein, who spent the war years negotiating on a day-to-day basis with Adolf Eichmann.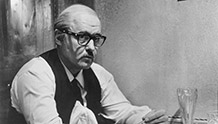 USA | 1964 | 116 minutes | Sidney Lumet
Sidney Lumet's 1964 drama, about a Holocaust survivor-turned-pawnbroker in East Harlem who is haunted by the wickedness of the world, boasts a groundbreaking Quincy Jones score and Rod Steiger's star-making lead performance. Shown in a newly struck 50th anniversary print. With introduction by Quincy Jones!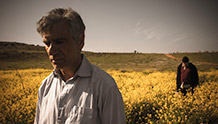 Israel | 2013 | 117 minutes | Yossi Madmony
The fateful contract between a secular Israeli army officer and a devout young Holocaust survivor has profound and unexpected consequences in this epic yet intimate portrait, spanning four decades, from director Yossi Madmony (Restoration).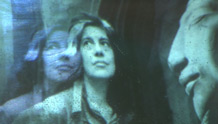 USA | 2014 | 100 minutes | Nancy Kates
Meticulously constructed from a plethora of interviews and archival footage and accompanied by Patricia Clarkson's terrific voiceover, this engrossing documentary about one of the most prominent and fascinating voices and figures of the 20th century raises the question, "Who was Susan Sontag, and why is she important now?" Director Nancy Kates in attendance.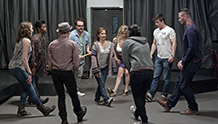 USA | 2014 | 91 minutes | Jake Wilson
Barb is an aimless, confrontational 27-year-old paralegal in this edgy comedy of reinvention. Sas Goldberg gives a frenetic, biting performance as a listless woman inspired by her childhood best friend, a ballet dancer, to pick up her long-shelved passion for standup comedy.