Films A to Z
Browse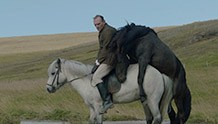 Iceland | 2013 | 81 minutes | Benedikt Erlingsson
The relationship between man and beast is shown against stunning Icelandic landscapes in this offbeat comedy and North Country romance. The debut feature by celebrated stage director Benedikt Erlingsson is a symbiosis between horses, humans, and nature.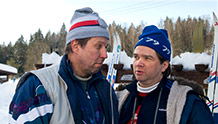 Finland | 2013 | 97 minutes | Arto Halonen
Sad-sack 50-something Toivo isn't much of a physical specimen—or so he thinks. It turns out that his blood, rich in red blood cells, is a secret weapon that the Finnish Olympic Ski Team is bent on exploiting in the name of patriotism.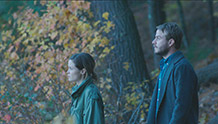 USA | 2014 | 92 minutes | Mona Fastvold
When two estranged sisters reunite with their significant others in a remote family estate, one reverts to her childhood habit of sleepwalking. This intriguing psychodrama examines the high stakes of distinguishing personal fiction from reality.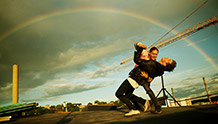 Sweden | 2014 | 81 minutes | Ester Martin Bergsmark
Sensuously stylized and drawn from the experiences of its creators, Break tracks a bourgeoning, difficult, and steamy romance between warehouse worker Sebastian, who increasingly identifies as Ellie, and leather-clad straight punk Andreas.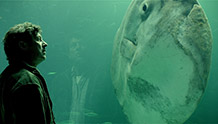 Denmark | 2014 | 100 minutes | Søren Balle
Sixty year-old fisherman Kesse is going through a nasty divorce when he teams up with an attractive female marine biologist on the choppy Danish seas. The Sunfish crafts elements of romance, politics, and economic agenda into a lovely feature.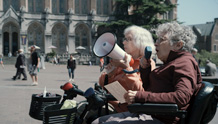 Norway | 2014 | 78 minutes | Håvard Bustnes
Seattleites Shirley and Hinda are elderly best friends who are extremely concerned with the possibility of perpetual economic growth for the USA. Follow them on their mobility scooters from Seattle to Wall Street, as they demand answers and attention. Hinda Kipnis and Shirley Morrison scheduled to attend.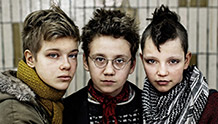 Sweden | 2013 | 102 minutes | Lukas Moodysson
In 1982 Stockholm, three 13-year-old misfits deal with their suffocating surroundings, as well as the onslaught of adolescence, by forming a riotous, all-girl punk trio. Based on the graphic novel "Never Goodnight" by Coco Moodysson.