Films A to Z
Browse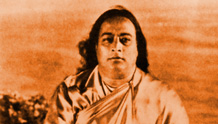 USA | 2014 | 84 minutes | Paola di Florio, Lisa Leeman
Paramahansa Yogananda is considered the "Father of Yoga in the West," having brought the ancient practice to America in the 1920s. His lasting impact comes alive through archival footage and the words of seekers, philosophers, and enthusiasts.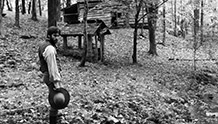 USA | 2014 | 94 minutes | A.J. Edwards
Stunningly shot and set in 1817 Indiana, this Terrence Malick-produced hyperrealistic reflection plumbs the difficult early years of Abraham Lincoln, whose later struggle against slavery made him a legend.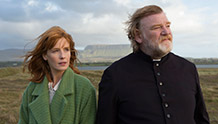 Ireland | 2014 | 100 minutes | John Michael McDonagh
Writer-director John Michael McDonagh (2011's breakout comedy The Guard) reunites with star Brendan Gleeson in this unconventional, darkly comedic detective story about a priest, violently threatened by one of his parishioners during confession, who must confront the dark forces around him.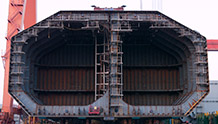 South Korea | 2014 | 98 minutes | Kelvin Kyung Kun Park
In this "city symphony" (think Man With A Movie Camera) concentrated on Ulsan, South Korea's immense Hyundai shipyard, director Park studies the connections between man, machine, and the search for god.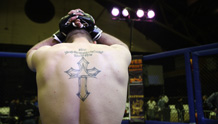 USA | 2014 | 83 minutes | Daniel Junge, Bryan Storkel
This action-packed documentary explores the ways in which several churches' underground fight clubs assist with their members' faiths, and the viewpoints of those staunchly against these God-fearing men beating the holy hell out of each other.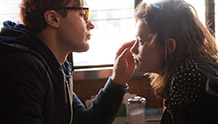 USA | 2014 | 113 minutes | Mike Cahill
May 24 | Saturday Night Film and Party
An existential, metaphysical science fiction drama about a molecular biologist studying human eye evolution, his first-year lab partner, and his mysterious, free-spirited lover. A bold followup to the stunning 2012 Another Earth.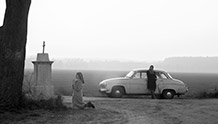 Poland | 2013 | 80 minutes | Pawel Pawlikowski
Festival screenings have passed. Playing at SIFF Cinema starting June 13. Click here for more.
Acclaimed director Pawel Pawlikowski (Last Resort, My Summer of Love) returns to his homeland for this intimate drama about a young novitiate nun in 1960s Poland who, on the verge of taking her vows, discovers a dark family secret dating from the terrible years of the Nazi occupation.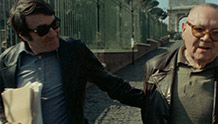 France | 2013 | 218 minutes | Claude Lanzmann
Claude Lanzmann (Shoah) unravels the tale of the "model" concentration camp, Theresienstadt, through conversations with former rabbi and Jewish Council leader Benjamin Murmelstein, who spent the war years negotiating on a day-to-day basis with Adolf Eichmann.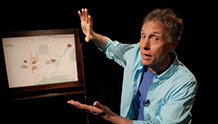 USA | 2014 | 77 minutes | Bret Fetzer
Festival screenings have passed. Playing at SIFF Cinema June 12.
Learn more here.
Seattle writer-director Bret Fetzer's debut feature is the story of local monologist Matt Smith as a young teenager, exploring the nooks and crannies of the heavily Catholic Capitol Hill neighborhood in an era of racial tensions.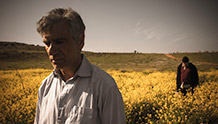 Israel | 2013 | 117 minutes | Yossi Madmony
The fateful contract between a secular Israeli army officer and a devout young Holocaust survivor has profound and unexpected consequences in this epic yet intimate portrait, spanning four decades, from director Yossi Madmony (Restoration).