Films A to Z
Browse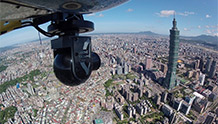 Taiwan | 2013 | 93 minutes | Chi Po-Lin
Astonishing aerial cinematography reveals the shorelines, mountaintops, cityscapes, farmer's fields, rivers, and social life of the island nation, delivering a sweet environmentalist and humanist message.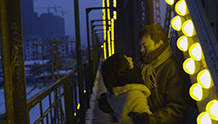 China | 2014 | 106 minutes | Diao Yinan
This innovative, stylish, and compelling noir set among ordinary people in the northern Chinese provinces begins as disgraced detective-turned-security guard Zhang privately reopens the cold case that ended his career. Winner of the Best Picture, 2014 Berlinale.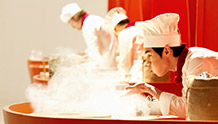 South Korea | 2013 | 98 minutes | Gina Kim
Hoping to save his grandfather's fledgling restaurant, teenage Mark uses his university savings to secretly enter Shanghai's blockbuster cooking competition, led by Master Chef Julia Lee (international superstar Michelle Yeoh).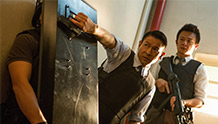 Hong Kong | 2013 | 110 minutes | Alan Yuen
Fiercely focused Inspector Lui and his police team are pushed to the limits of moral ambiguity in their quest to take down a group of Hong Kong's canniest crooks.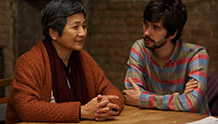 United Kingdom | 2014 | 86 minutes | Hong Khaou
This delicate chamber piece addresses the universal language of grief with elegance, humor, and tenderness. Sixty-something Junn is visited by an interpreter who can help bridge the language gaps between herself and two men: a new suitor at the nursing home and the handsome "best friend" of her deceased son.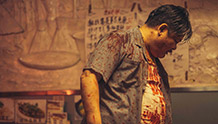 Hong Kong | 2014 | 124 minutes | Fruit Chan
This philosophical take on the apocalypse throws a minibus full of folks, both established Hong Kong cinema stars and fresh new talents, into the first day of the rest of their lives. Only, on earth—it's just them.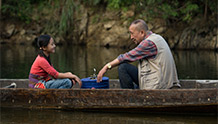 China | 2013 | 108 minutes | Philippe Muyl
Festival screenings have passed. Playing at SIFF Cinema June 15.
Learn more here.
In this ravishingly beautiful movie, Philippe Muyl takes us on a Chinese road trip through spectacular mountain villages to discover a bucolic existence. A grandfather travels towards his memories, while his granddaughter finds simple wonders she never knew existed.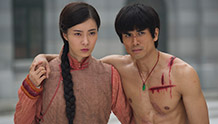 Hong Kong | 2014 | 96 minutes | Wong Ching-po
A poor country laborer moves to a 1930s Shanghai overrun with gangsters and femme fatales and gets caught in a bloody mob war with only his kung fu skills at his disposal. A remake of the 1972 Shaw Brothers-produced Boxer From Shantung.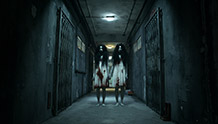 Hong Kong | 2013 | 105 minutes | Juno Mak
A dejected, washed-up horror film actor moves into a decrepit housing estate with every intention of ending his life, but finds that the apartment complex is teeming with bloodthirsty vampires and other assorted supernatural beasties.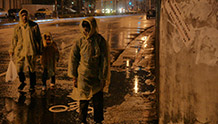 Taiwan | 2013 | 138 minutes | Tsai Ming-Liang
Tsai Ming-Liang (The Wayward Cloud, Vive L'Amour) spins a compassionate, elegant, minimalist and visually powerful yarn about a poverty-stricken alcoholic and his family living on the margins of Taipei society.