Films A to Z
Browse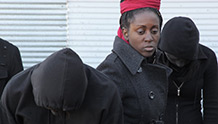 USA | 2014 | 90 minutes | Peres Owino
2014 Lena Sharpe Award for Persistence of Vision
Controversial and illuminating, this documentary from Kenyan-born Peres Owino uses testimonials to expose the seldom-discussed ways that Africans and African Americans view each other, and looks at the cultures' shared history to foster mutual understanding. With director Peres Oswino and producers Tene Carter and Isaiah Washington in attendance!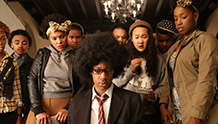 USA | 2014 | 108 minutes | Justin Simien
2014 Youth Jury Award Prize for Best FutureWave Feature: Grand Jury Prize
A witty and whip-smart satire about being a black face in a (mostly) white place, Dear White People centers on biracial campus DJ and resident advisor Samantha and her fellow African-American students at the prestigious Winchester University.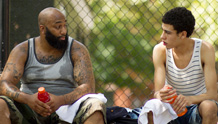 USA | 2014 | 83 minutes | Keith Miller
In this riveting drama which incorporates details from the actors' lives, Primo has been an East New York Blood since childhood. John, the son of a fallen gang member, comes to Primo out of curiosity about gang life. As a mentorship blooms, a secret threatens both men's futures.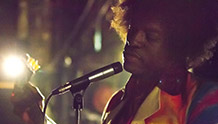 United Kingdom | 2013 | 118 minutes | John Ridley
May 15 | Opening Night at McCaw Hall
It's Jimi Hendrix before he was Jimi Hendrix. Outkast's André Benjamin gives a magnetic, nuanced performance in this biopic about a rock legend on the verge of making it big. Director John Ridley and actress Hayley Atwell scheduled to attend.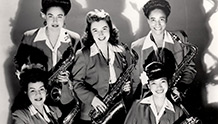 USA | 2014 | 80 minutes | Kay D. Ray
"How does it feel to be a woman in a man's world?" Through archival footage and interviews old (Artie Shaw) and new (Quincy Jones), musician-composer Patrice Rushen narrates the oft-untold history of American women jazz instrumentalists.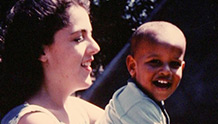 USA | 2014 | 83 minutes | Vivian Norris
Intelligent, progressive, and steadfastly brave, Barack Obama's mother Stanley Ann Dunham (a lifelong globetrotter who spent her teenage years living in Mercer Island) pursued an unexpected and profound life.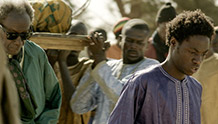 France | 2013 | 86 minutes | Dyana Gaye
Through three emotionally charged storylines, taking viewers from Senegal to Italy to America and back again, the destinies of three far-flung sojourners connect in this transcontinental drama in this richly realized examination of the African diaspora and the often fractal nature of contemporary emigration.