Films A to Z
Browse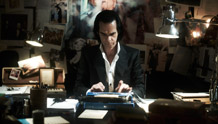 United Kingdom | 2014 | 95 minutes | Iain Forsyth, Jane Pollard
An enthralling and unclassifiable immersion in the twilight world of Aussie polymath musician Nick Cave. Falling somewhere between fact and fiction, Cave visits a shrink, makes music, digs into his archives, and reminisces with friends in this deconstruction, providing a glimpse of an icon at his most exposed.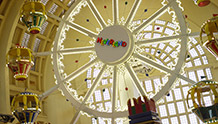 Germany | 2014 | 108 minutes | Heinz Emigholz
The director of Loos Ornamental (SIFF 2008) returns with another look at modernist architecture, this time traveling from Europe through South America to the island where the US launched the atomic attack on Japan.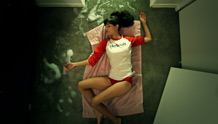 USA | 2014 | 80 minutes | Jason Bognacki
A phantasmagoric chiller that follows Jordyn, a young woman who explores the dark recesses of her soul when she learns she may be the devil's kin, in this stylistic mix of giallo and Hammer horror.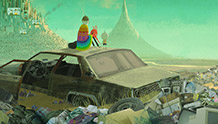 Brazil | 2013 | 80 minutes | Alê Abreu
This wordless, sensuous, uniquely original animated film follows Cuca, a young Brazilian boy who ventures from his simple countryside home into a neon-infused, carnivalesque metropolis in search of his father.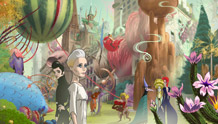 Israel | 2013 | 122 minutes | Ari Folman
Ari Folman follows up the Oscar®-nominated Waltz With Bashir with a surreal, vivacious, live action-animation hybrid about an aging actress (Robin Wright playing a version of herself) who sells her image to a movie studio-turned-cinematic dream world.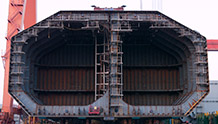 South Korea | 2014 | 98 minutes | Kelvin Kyung Kun Park
In this "city symphony" (think Man With A Movie Camera) concentrated on Ulsan, South Korea's immense Hyundai shipyard, director Park studies the connections between man, machine, and the search for god.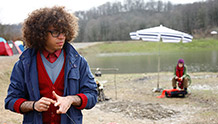 Iran | 2013 | 134 minutes | Shahram Mokri
Bold innovation defines Shahram Mokri's dazzling drama about a group of university students who encounter mysterious rural locals on their vacation. A single, two-hour shot tracks an elliptical narrative that blurs the lines between the stalker and the stalked.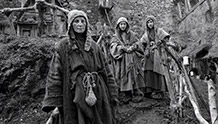 Russia | 2013 | 170 minutes | Aleksei German
A group of Earth scientists live in secret among the barbaric citizens of Arkanar, a distant planet stuck in the Dark Ages. Based on the 1964 sci-fi bestseller by Arkady and Boris Strugatsky.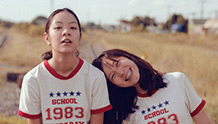 Thailand | 2013 | 127 minutes | Nawapol Thamrongrattanarit
410 consecutive Twitter updates punctuate the adventures of high school senior Mary and her best friend Suri in this unique alliance of social media and cinema.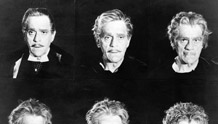 Austria | 2013 | 80 minutes | Norbert Pfaffenbichler
Frankenstein's monster interacts with other Boris Karloff creations in this kaleidoscopic tribute to the screen legend's magnificent voice and 50 years in the business.