Films A to Z
Browse Love...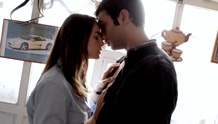 Italy | 2014 | 110 minutes | Ferzan Ozpetek
Elena balances the demands and rewards of intimacy over thirteen years of passion, friendship, and heartache with the two great loves of her life.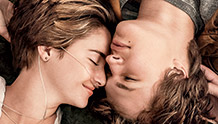 USA | 2014 | 125 minutes | Josh Boone
May 16 | Special Presentation Screening and Reception
Oblivion may be inevitable, but love is more than a shout into the void for Hazel and Gus, in this twinkling adaptation of the bestselling John Green novel.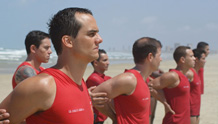 Brazil | 2014 | 106 minutes | Karim Aïnouz
Two breakneck motorcycle rides bookend a tactile gay romance, told over three chapters and in the contrasting locations of sexy Brazil and frigid Berlin. Karim Ainouz's latest feature is an astonishingly colorful and intimate look into the complexities of human relationships.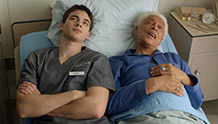 Canada | 2013 | 90 minutes | Bruce LaBruce
An 18-year-old lad with a penchant for pensioners takes a job in a care home and falls for an 81-year-old man. Shocking? The big shock here is that director LaBruce eschews his usual hardcore style for a film that is positively gentle and pleasing.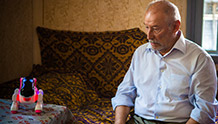 Romania | 2013 | 85 minutes | Tudor Cristian Jurgiu
In this honest, gently comic Romanian fable, recently widowed Costache, having lost his wife and possessions in the 2010 floods, reunites after 20 years with his estranged son, back from Japan with a wife and child.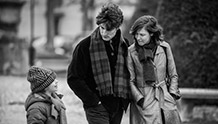 France | 2013 | 77 minutes | Philippe Garrel
In this impressionistic black-and-white drama shot by Willy Kurant (Godard's Masculin Féminin), Louis Garrel (collaborating with his father, director Philippe) stars as a Parisian bohemian struggling with infidelity, parenthood, and fringe theater.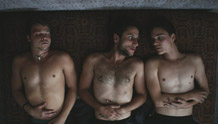 Hungary | 2014 | 105 minutes | Àdám Császi
A closeted, Germany-based soccer player, reeling after a terrible loss on the field, returns to his native Hungary in search of a simpler life, only to encounter complications with lovers old and new.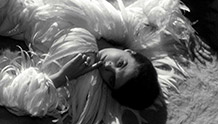 France | 1961 | 94 minutes | Alain Resnais
Late French director Alain Resnais' enigmatic, voluptuous drama—winner of the 1961 Venice Film Festival Golden Lion and now restored in glorious 35mm—explores the mysterious, surreal relationship between three unnamed protagonists against the grounds of a grand hotel.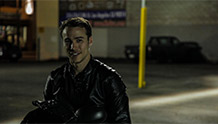 USA | 2014 | 83 minutes | Joshua Caldwell
A missed connection or a new opportunity? Young Parisian Simone lands in Los Angeles on her way to Singapore and finds her flight cancelled. Soon, a mysterious motorcyclist convinces Simone to ride along through the glittering nightlife scene of LA. Sometimes the places you don't plan visiting are the best.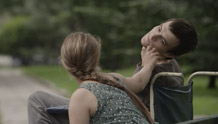 Poland | 2013 | 107 minutes | Maciej Pieprzyca
2014 Golden Space Needle Award: Best Actor (Dawid Ogrodnik)
Festival screenings have passed. Playing at SIFF Cinema June 14.
Learn more here.
Heartbreaking and humorous, Life Feels Good has thrilled international audiences with virtuosic acting from Dawid Ogrodnik as Mateusz, a romantic, good-natured man with cerebral palsy who yearns to be understood by his family and friends. Based on a true story, this award-winning film is a testament to the endurance of the human spirit.