Films A to Z
Browse Love...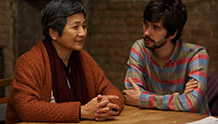 United Kingdom | 2014 | 86 minutes | Hong Khaou
This delicate chamber piece addresses the universal language of grief with elegance, humor, and tenderness. Sixty-something Junn is visited by an interpreter who can help bridge the language gaps between herself and two men: a new suitor at the nursing home and the handsome "best friend" of her deceased son.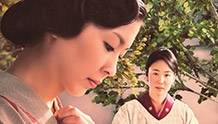 Japan | 2014 | 136 minutes | Yoji Yamada
A country girl named Taki comes to Tokyo in the 1930s to find domestic work, observing the bourgeois goings-on and indiscretions of her employers. Adapted from the novel by Kyoko Nakajima.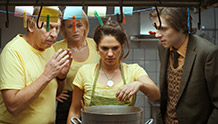 Sweden | 2013 | 98 minutes | Teresa Fabik
After a series of upsetting events in Agnes' life, she decides to open her own restaurant. This culinary comedy provides a fresh look at Agnes' struggle with entrepreneurship, dating, and family life, all the while pairing it with gorgeous shots of delicious meals.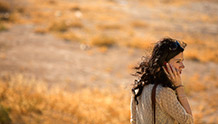 Qatar | 2013 | 99 minutes | Cherien Dabis
May (Cherien Dabis, reuniting with Hiam Abbass from Dabis' debut hit Amreeka) has everything: a best-selling book, a great life in New York City, and a loving fiance. But when she visits Amman, Jordan to arrange her wedding, familial sparks fly in a collision of worlds old and new.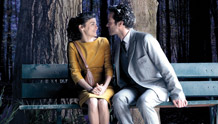 France | 2013 | 95 minutes | Michel Gondry
Michel Gondry's surreal visual feast is the wildly imaginative tale of Colin, a posh Parisian bachelor who invents gadgets that delight his friends. But love eludes him until he meets Chloe (Audrey Tautou), whose strange medical condition—a flower grows inside her lungs—adds a bittersweet frisson to their true romance.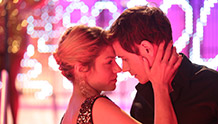 France | 2014 | 111 minutes | Lucas Belvaux
Can love be sustained between opposite types? This across-the-tracks romance between a Parisian philosophy teacher sent to a small-town university and a local karaoke-obsessed hairdresser is punctuated by music that expresses the characters' yearnings.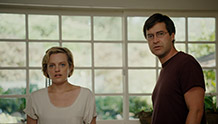 USA | 2014 | 91 minutes | Charlie McDowell
June 8 | Closing Night Gala | Party at MOHAI follows the screening.
On the recommendation of their therapist, a married couple spends a weekend away at a vacation home, where their romantic rekindling takes a turn for the surreal. This sophisticated blend of relationship drama and "Twilight Zone" twists features outstanding performances from Mark Duplass (Safety Not Guaranteed) and Elisabeth Moss ("Mad Men").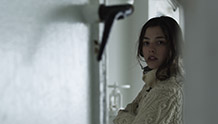 USA | 2014 | 82 minutes | Scott Cohen
SIFF 2014 Best New American Cinema: Grand Jury Prize
Festival screenings have passed. Playing at SIFF Cinema June 12.
Learn more here.
A beautifully shot meditation on love and loss, New York couple Peter and Chloe fall into marital crisis while on a research vessel en route to Antarctica.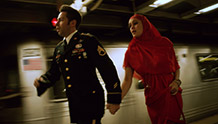 USA | 2014 | 90 minutes | Sean Mullin
Two outsiders struggle to get along in New York City—former soldier Sam to assimilate back into civilian life and Iraq-born Amira to attain citizenship. When Amira faces deportation, she finds an advocate in him in this story of forbidden love.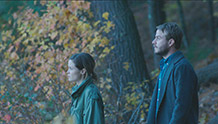 USA | 2014 | 92 minutes | Mona Fastvold
When two estranged sisters reunite with their significant others in a remote family estate, one reverts to her childhood habit of sleepwalking. This intriguing psychodrama examines the high stakes of distinguishing personal fiction from reality.