Films A to Z
Browse Love...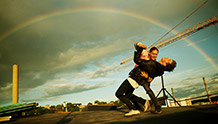 Sweden | 2014 | 81 minutes | Ester Martin Bergsmark
Sensuously stylized and drawn from the experiences of its creators, Break tracks a bourgeoning, difficult, and steamy romance between warehouse worker Sebastian, who increasingly identifies as Ellie, and leather-clad straight punk Andreas.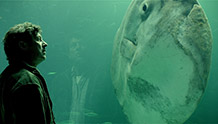 Denmark | 2014 | 100 minutes | Søren Balle
Sixty year-old fisherman Kesse is going through a nasty divorce when he teams up with an attractive female marine biologist on the choppy Danish seas. The Sunfish crafts elements of romance, politics, and economic agenda into a lovely feature.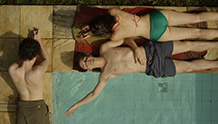 Brazil | 2014 | 95 minutes | Daniel Ribeiro
This savvy debut feature from Brazil highlights the emotional intelligence of teenagers, evoking a gay take on John Hughes' teen classics. Blind from birth, teenaged Leonardo is ready for independence—and love. When new kid Gabriel arrives in class, he soon replaces Leonardo's loyal female bestie.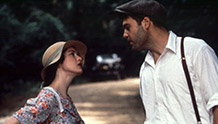 USA | 1996 | 111 minutes | Dan Ireland
June 7 | 40th Anniversary Special Presentation
In 1930s Texas, schoolteacher and aspiring author Novalyne meets Robert E. Howard, a pulp fiction writer later famed for books including "Conan the Barbarian." The true story of a turbulent courtship and cultural moment resonates in Dan Ireland's classic romance. With film director and SIFF co-founder Dan Ireland in attendance!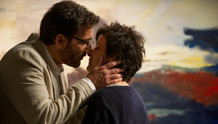 USA | 2013 | 120 minutes | Fred Schepisi
Private school English teacher Jack (Clive Owen) bristles when accomplished painter Dina (Juliette Binoche) arrives to teach art. Struggling to inspire their students, Jack proposes a challenge: a face-off between the power of words versus the power of art.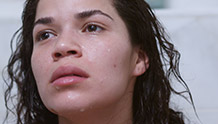 USA | 2014 | 83 minutes | Ryan Piers Williams
In this sharp, character-driven drama written and directed by Ryan Piers Williams (husband of star America Ferrera), Jen, Mark, Sylvia, and Jake explore the various states of modern day relationships in New York City, willing to go to desperate lengths in order to maintain emotional balance and their tenuous, confused romantic connections. Actress America Ferrera scheduled to attend!