Films A to Z
Browse Creative Streak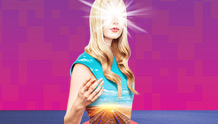 2014 |
How hard could it be to make a three-minute film? We challenged you to find out.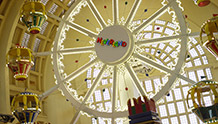 Germany | 2014 | 108 minutes | Heinz Emigholz
The director of Loos Ornamental (SIFF 2008) returns with another look at modernist architecture, this time traveling from Europe through South America to the island where the US launched the atomic attack on Japan.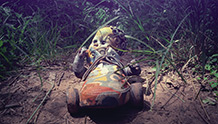 2014 | 78 minutes |
Strange animations, cinematic explorations, and some formal experiments that work on a purely emotional level.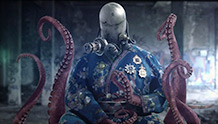 2014 | 86 minutes |
Join our side of animation superstars as they endeavor to show you to strange, new, and exciting visions in short film form.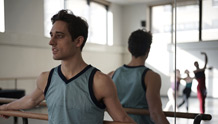 USA | 2014 | 72 minutes | Jody Lee Lipes
Dancer for The New York City Ballet, Justin Peck, is asked to create the company's 422nd original piece, a massive task and an intricate journey shown in all of its creative stages. Documenting the world behind the curtain, Ballet 422 is a captivating film about this arduous and originative process.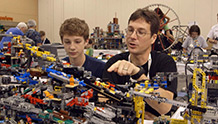 Denmark | 2014 | 95 minutes | Daniel Junge, Kief Davidson
Got a case of Legomania that just won't quit? So do the Master Builders, fans, and conventioneers in this globe-spanning documentary, as well as the creators who have asked us for decades to "just imagine."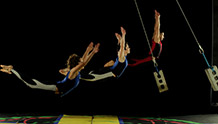 USA | 2014 | 82 minutes | Catherine Gund
What is the difference between stunt-work, circus acts, ballet, and physical labor? Testing the limits of space and physical contact, this documentary follows choreographer Elizabeth Streb and her dancers as they take on different forms of experimental movement and explore the philosophy of their performances.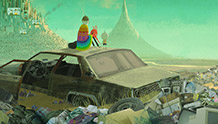 Brazil | 2013 | 80 minutes | Alê Abreu
This wordless, sensuous, uniquely original animated film follows Cuca, a young Brazilian boy who ventures from his simple countryside home into a neon-infused, carnivalesque metropolis in search of his father.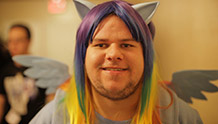 USA | 2014 | 75 minutes | Brent Hodge
Ashleigh Ball is a voice actor best known for her characters Applejack and Rainbow Dash on the hit children's series, "My Little Pony: Friendship is Magic." A kid favorite, it has another, more unexpected following: men ages 13-30, a.k.a. Bronies. Follow Ball as she heads to their biggest gathering, BronyCon.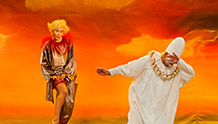 Czech Republic | 2014 | 120 minutes | Viktor Tauš
After thirty years, retired clown Oskar returns to his hometown of Prague and reunites with the other two-thirds of his estranged clowning trio for a final show. Clownwise offers a darkly comic look at taking chances late in life and having the last laugh. Actress Eva Jenickova in attendance.