Films A to Z
Browse Face the Music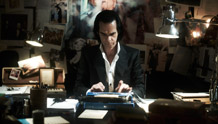 United Kingdom | 2014 | 95 minutes | Iain Forsyth, Jane Pollard
An enthralling and unclassifiable immersion in the twilight world of Aussie polymath musician Nick Cave. Falling somewhere between fact and fiction, Cave visits a shrink, makes music, digs into his archives, and reminisces with friends in this deconstruction, providing a glimpse of an icon at his most exposed.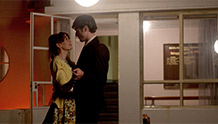 New Zealand | 2014 | 105 minutes | Craig Newland
It's 1965 and the world is going bonkers over rock 'n' roll. Unfortunately for Richard Davis, the New Zealand government, which controls the airwaves, want nothing to do with it, so he and his mates decide to do it themselves. Based on the unbelievable and inspiring true story of pirate radio Radio Hauraki.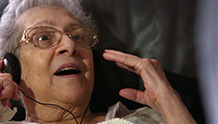 USA | 2014 | 74 minutes | Michael Rossato-Bennett
This emotional documentary shows the powerful effect that music can have on Alzheimer's and dementia patients. Alive Inside touchingly presents an alternative method to awakening the memories of these patients when social worker Dan Cohen brings iPods to a nursing home.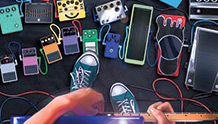 USA | 2014 | 87 minutes | Eric Green
Notoriously press-shy shoegaze acts like My Bloody Valentine, the Cocteau Twins, and the Jesus and Mary Chain, along with frequent gabbers including Trent Reznor and Billy Corgan, shine a light on the sonic innovations of late 20th-century rock.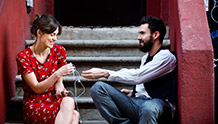 USA | 2013 | 101 minutes | John Carney
From the director of international sensation Once comes a soul-stirring comedy about singer-songwriter Greta (Keira Knightley), who after being dumped by her up-and-coming rock star boyfriend (Maroon 5's Adam Levine) catches the attention of a down-on-his-luck record producer (Mark Ruffalo).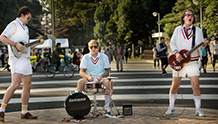 USA | 2014 | 100 minutes | John Jeffcoat
Real-life Seattle band Tennis Pro play semi-fictionalized characters of themselves as they travel to Japan in a dramatic, final effort to make it big. The lighthearted plot mixed with Jeffcoat's guerilla filmmaking style breezily guides you through the band's comic misadventures in Tokyo.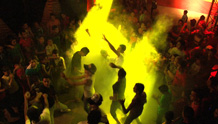 Egypt | 2013 | 77 minutes | Hind Meddeb
Cairo's wedding festival music is made over in a hyper collision of hip-hop, electro, and folk called "mahraganat," which flourishes across social classes following the revolution.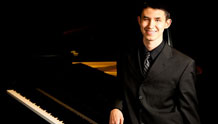 100 minutes |
June 5 at The Triple Door, with introduction by Quincy Jones.
Enhance the experience of the film Keep On Keepin' On by spending the evening with one of its star subjects: the exciting blind jazz pianist Justin Kauflin, with his Trio composed of drummer Billy Williams, and bassist Christopher Smith. With introduction by Quincy Jones.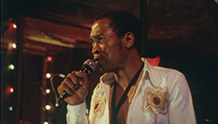 USA | 2014 | 120 minutes | Alex Gibney
June 6 | African Pictures Film and Party
Afrobeat pioneer Fela Kuti's magnetism reverberates through time. The social and political significance of his life's work is considered through historic clips and scenes from the Broadway musical "Fela!"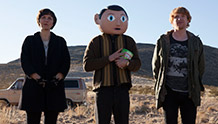 Ireland | 2014 | 95 minutes | Lenny Abrahamson
The real-life inspired story of Frank, a brilliant and difficult musician who revitalizes an avant-garde pop band but won't take off a giant papier-mâché head. When wannabe rocker Jon Burrows joins the, clashes and hilarity ensue.