Films A to Z
Browse Make Me Laugh!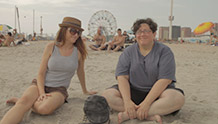 USA | 2013 | 81 minutes | Madeleine Olnek
Jo is straight but picks up women with more efficiency than asthmatic, shy lesbian hustler Margaret in this low-budget buddy comedy where high-end ladies fashion stores stand in for the street corner.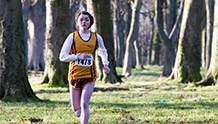 Ireland | 2014 | 90 minutes | Niall Heery
Ray is a down-on-his-luck guy who, along with his dying father, seek out his estranged ex-girlfriend and their teenage daughter (Maisie Williams, "Game of Thrones"). He must decide what to do next when he finds out she's started a new family with his former P.E. teacher.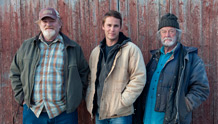 Canada | 2013 | 115 minutes | Don McKellar
May 29 | Kirkland Opening Night | Reception precedes the screening
Rollicking humor and whimsical moments anchor this droll comedy about some Newfoundland villagers, led by Brendan Gleeson's wily fisherman, who must convince a big-city doctor (Taylor Kitsch, "Friday Night Lights") to save their community by settling in it. SIFF-Kirkland Opening Night!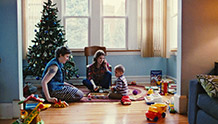 USA | 2014 | 78 minutes | Joe Swanberg
There's a season for everything—even growing up. A hip young cast improvises a dicey holiday at home in Chicago, lasering in on relationships between couple Jeff and Kelly, their toddler son, and Jeff's carefree younger sister.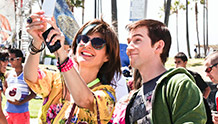 USA | 2014 | 100 minutes | Salomé Breziner
June 4 | Gay-La Film and Party | Party at Q Nightclub follows the screening.
Maggie Cooper (Nia Vardalos, My Big Fat Greek Wedding) is a loving but overbearing mom, who hovers over her teenaged son, Lloyd. She thinks Lloyd may be gay, so she supports him by setting up dates with boys, and submitting an application for a gay student college scholarship. But Lloyd is not so sure, and his mom's meddling is making things worse. Actors Jason Dolley and Kate Flannery in attendance.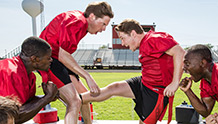 USA | 2014 | 100 minutes | Andrew Disney
Jake Lacey, Nikki Reed, and Kate McKinnon star in this raucous send-up of sports comedies in the tradition of Dodgeball. A fifth-year senior reassembles his intramural football team—but does his alma mater care?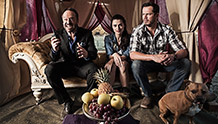 South Africa | 2014 | 96 minutes | Henk Pretorius
From the director of Fanie Fourie's Lobola, winner of the SIFF 2013 Golden Space Needle Award for Best Film, comes this laugh-out-loud comedy about a struggling actress who enlists a South African sheep farmer to help her prepare for a make-or-break film role.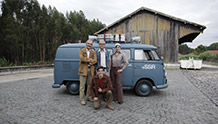 Switzerland | 2013 | 85 minutes | Lionel Baier
In 1974 a trio of unlikely colleagues are sent by VW bus to cover Swiss aid to poor countries for the radio, instead becoming swept up in Portugal's Carnation Revolution.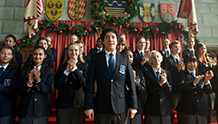 Belgium | 2013 | 95 minutes | Guillaume Gallienne
Writer-director-star Guillaume Gallienne recalls his upper-class youth and his ambiguous affinity with his mother (also played by Gallienne), who raised him as more of a daughter than a son. Winner of five César Awards, including Best Picture.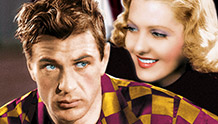 USA | 1936 | 115 minutes | Frank Capra
Capra's screwball classic features Gary Cooper as a small-town greeting card poet who inherits a fortune, and falls prey to a scheming crop of opportunistic characters. A brand-new restoration from the original negative.