Films A to Z
Browse Make Me Laugh!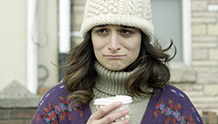 USA | 2014 | 83 minutes | Gillian Robespierre
27-year-old Brooklynite Donna is dumped, fired, and impregnated in quick succession. Truth-telling works in her comedy, but can she do the same in her personal life? Hilarious turns from an ensemble cast meet Slate's own in a swirl of biting wit, raw honesty, and sweet romance.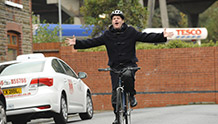 United Kingdom | 2013 | 103 minutes | David Frankel
The crowd-pleasing true story of Paul Potts, a shy shop assistant who went from undiscovered opera enthusiast to superstar when chosen to compete on "Britain's Got Talent."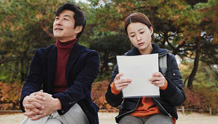 South Korea | 2013 | 88 minutes | Hong Sang-soo
Sunhi is a smart, artistic-minded girl. At least that's what the three men who fall for her think. This clever, upbeat film follows the effect charming film student Sunhi has on all the flustered, smitten men she comes into contact with, as she tries to get a recommendation letter out of her former professor.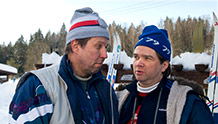 Finland | 2013 | 97 minutes | Arto Halonen
Sad-sack 50-something Toivo isn't much of a physical specimen—or so he thinks. It turns out that his blood, rich in red blood cells, is a secret weapon that the Finnish Olympic Ski Team is bent on exploiting in the name of patriotism.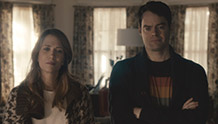 USA | 2014 | 90 minutes | Craig Johnson
Bellingham native Craig Johnson directs "Saturday Night Live" alums Kristen Wiig and Bill Hader in astonishing performances as estranged twins. After cheating death on the same day, Maggie and Milo reunite in their native upstate New York town in this simultaneously humorous and melancholic comedy.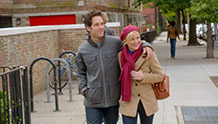 USA | 2014 | 83 minutes | David Wain
June 7 | Saturday Night Film and Party
Comedy titans Paul Rudd and Amy Poehler lampoon rom-com conventions in this snappy sendup of boy-meets-girl, also starring New York City. Overly sincere and saccharine clichés are spoofed with gut-busting gags and irreverent laughs.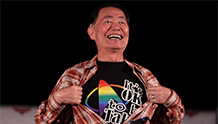 USA | 2014 | 90 minutes | Jennifer Kroot
From a World War II internment camp to "Star Trek" to online celebrity, George Takei's journey has been filled with the unexpected. A crowd-pleasing peek into the public and private lives of equal rights activist and gay icon Takei and his husband, Brad.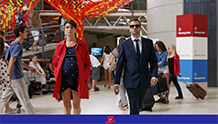 Argentina | 2013 | 105 minutes | Ariel Winograd
Who can scam a scammer? In this clever nod to Hitchcock's To Catch a Thief, Sebastian and Natalia meet, and clash, while attempting to pilfer the same artwork from a museum. Then, they team up—with sights set on a coveted bottle of Malbec.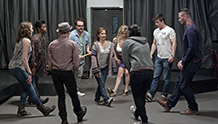 USA | 2014 | 91 minutes | Jake Wilson
Barb is an aimless, confrontational 27-year-old paralegal in this edgy comedy of reinvention. Sas Goldberg gives a frenetic, biting performance as a listless woman inspired by her childhood best friend, a ballet dancer, to pick up her long-shelved passion for standup comedy.