Films A to Z
Browse Open My Eyes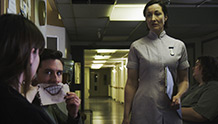 2014 | 96 minutes |
These films showcase internal struggles to find acceptance, love, and understanding. Sometimes we must face these battles alone, but sometimes we are lucky enough to have someone by our side.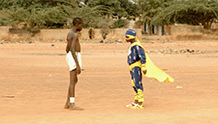 2014 | 91 minutes |
All aboard this tour of amazing people and places, from the pioneering women at the dawn of computers to a young Burkinabe boy who wants to be a superhero, these short will take you places that have to be seen to be believed.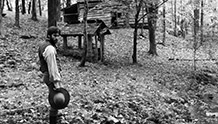 USA | 2014 | 94 minutes | A.J. Edwards
Stunningly shot and set in 1817 Indiana, this Terrence Malick-produced hyperrealistic reflection plumbs the difficult early years of Abraham Lincoln, whose later struggle against slavery made him a legend.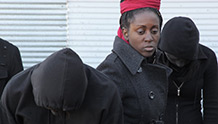 USA | 2014 | 90 minutes | Peres Owino
2014 Lena Sharpe Award for Persistence of Vision
Controversial and illuminating, this documentary from Kenyan-born Peres Owino uses testimonials to expose the seldom-discussed ways that Africans and African Americans view each other, and looks at the cultures' shared history to foster mutual understanding. With director Peres Oswino and producers Tene Carter and Isaiah Washington in attendance!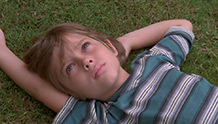 USA | 2014 | 164 minutes | Richard Linklater
2014 Golden Space Needle Award: Best Film, Best Director, Best Actress (Patricia Arquette)
Festival screenings have passed. Playing at SIFF Cinema June 15.
Learn more here.
Richard Linklater (Slacker, Before Sunrise trilogy) makes a triumphant return to his independent roots with this dazzling micro-epic, shot over the course of 12 years, that tracks the evolution of a single American family through the eyes of young Mason.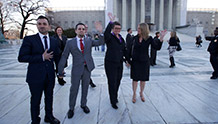 USA | 2014 | 112 minutes | Ben Cotner, Ryan White
An eloquent, thorough, rousingly entertaining documentary following the case of Hollingsworth v. Perry, better known as the battle to overturn California's Proposition 8.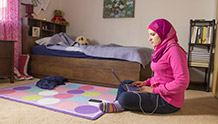 USA | 2013 | 74 minutes | Joe Piscatella
Ala'a Basatneh, a Damascus-born, Chicago-based 19-year-old, proves instrumental in organizing the Syrian revolution while exposing al-Assad's brutal dictatorship—all from behind her laptop.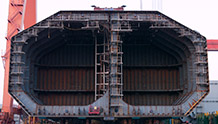 South Korea | 2014 | 98 minutes | Kelvin Kyung Kun Park
In this "city symphony" (think Man With A Movie Camera) concentrated on Ulsan, South Korea's immense Hyundai shipyard, director Park studies the connections between man, machine, and the search for god.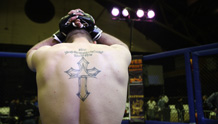 USA | 2014 | 83 minutes | Daniel Junge, Bryan Storkel
This action-packed documentary explores the ways in which several churches' underground fight clubs assist with their members' faiths, and the viewpoints of those staunchly against these God-fearing men beating the holy hell out of each other.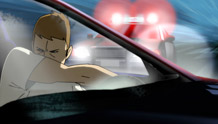 Canada | 2013 | 82 minutes | Adam Gray, Andrew Gray
Animations and reenactments pepper this larger-than-life story of Camano Island teenage outlaw Colton Harris-Moore. He came to crime as a survivalist, and fascinated the public as a cop-eluding, airplane-stealing antihero.