Films A to Z
Browse Thrill Me!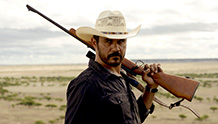 Australia | 2013 | 118 minutes | Ivan Sen
When a teenage girl is found murdered beside a highway, an aboriginal detective has personal reasons to crack the case. Both gunslinging western and police procedural, this superbly controlled film features some of Australia's best actors.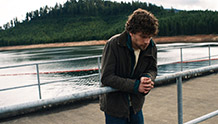 USA | 2013 | 113 minutes | Kelly Reichardt
Two Oregon-based environmental activists team up with an ex-Marine to plot the bombing of a hydroelectric dam. This patient, moody thriller shines a realist light on radical acts against affluence.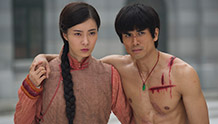 Hong Kong | 2014 | 96 minutes | Wong Ching-po
A poor country laborer moves to a 1930s Shanghai overrun with gangsters and femme fatales and gets caught in a bloody mob war with only his kung fu skills at his disposal. A remake of the 1972 Shaw Brothers-produced Boxer From Shantung.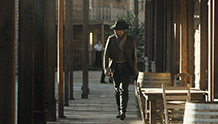 2014 | 100 minutes |
Whether they're avoiding a shoot 'em up, escaping dinosaurs, or jumping through time, these risk takers will keep you on the edge of your seat.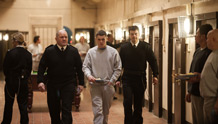 United Kingdom | 2013 | 106 minutes | David Mackenzie
In this powerful, visceral, and gritty drama from director David Mackenzie (Young Adam), an explosively violent teenage inmate intentionally gets himself transferred to an adult prison, planning to confront a very familiar inmate—his own father.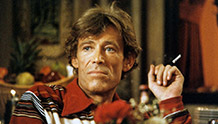 USA | 1980 | 131 minutes | Richard Rush
June 1 | 40th Anniversary Special Presentation
Peter O'Toole plays an erratic director who agrees to hire a runaway convict as a stunt man for his World War I epic. As the fugitive takes over the identity of the film's previous stunt man, it becomes clear that no one's intentions are what they seem. This bizarre, clever film was nominated for three Oscars.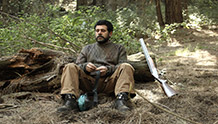 Chile | 2013 | 83 minutes | Alejandro Fernández Almendras
This Sundance Grand Jury prize-winning film is a taut take on vigilantism. His family terrorized by neighborhood hoodlums, Jorge weighs the psychological and social risks of revenge.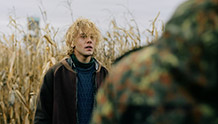 Canada (Québec) | 2013 | 102 minutes | Xavier Dolan
Xavier Dolan (Laurence Anyways, SIFF 2013) directs and stars in the title role of an ad exec crashing a country funeral. There, his dead lover's brother initiates a macabre game of role-play to protect the family.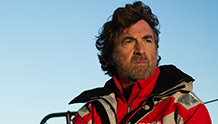 France | 2013 | 97 minutes | Christophe Offenstein
Yachtsman François Cluzet (The Intouchables) embarks on a solo voyage around the world, only to discover a stowaway. Edge-of-seat cinematography and high-stakes tension are on the horizon.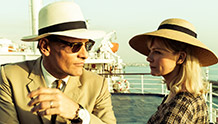 United Kingdom | 2014 | 96 minutes | Hossein Amini
Viggo Mortensen, Kirsten Dunst, and Oscar Isaac star in this sun-soaked period noir set on the coast of Greece. When two con-artists find themselves in serious trouble, their reliance on a local tour guide turns into a twisted, sensual game of interdependence.