Films A to Z
Browse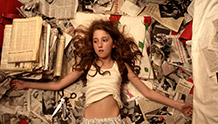 Bulgaria | 2014 | 155 minutes | Maya Vitkova
Oddball humor, social commentary, and mother-daughter dynamics combust as Boryana's daughter Viktoria is born without an umbilical cord—and proclaimed the "Socialist Baby of the Decade." Viktoria is lavished with gifts by the state until her life unravels with the 1989 political collapse.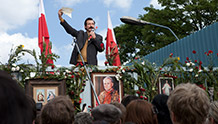 Poland | 2013 | 120 minutes | Andrzej Wajda
Master filmmaker Andrzej Wajda chronicles the extraordinary Solidarity movement led by shipyard electrician Lech Walesa, a quiet revolution that would topple the Communist dictatorship in Poland and bring down the Iron Curtain.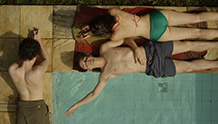 Brazil | 2014 | 95 minutes | Daniel Ribeiro
This savvy debut feature from Brazil highlights the emotional intelligence of teenagers, evoking a gay take on John Hughes' teen classics. Blind from birth, teenaged Leonardo is ready for independence—and love. When new kid Gabriel arrives in class, he soon replaces Leonardo's loyal female bestie.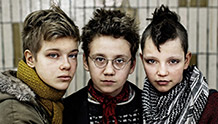 Sweden | 2013 | 102 minutes | Lukas Moodysson
In 1982 Stockholm, three 13-year-old misfits deal with their suffocating surroundings, as well as the onslaught of adolescence, by forming a riotous, all-girl punk trio. Based on the graphic novel "Never Goodnight" by Coco Moodysson.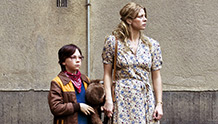 Germany | 2013 | 98 minutes | Christian Schwochow
From the director of Cracks in the Shell (SIFF 2012) comes another spellbinding, harrowing tale of identity and empowerment. In 1975, Nelly and her son escape to West Germany for a new start, and question all they knew about the man in their lives.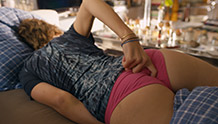 Germany | 2013 | 109 minutes | David F. Wnendt
Unapologetically vulgar and played out with sparkling energy, Wetlands follows fearless teenager Helen's coming of age escapades. Based on Charlotte Roche's worldwide bestseller, styled as a Ya "Fifty Shades of Grey."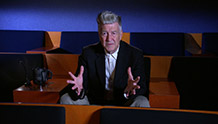 USA | 2013 | 83 minutes | Chuck Workman
If cinema is a language, then Chuck Workman has tapped its most inspired poets in this rhapsodic deliberation on the purity, grace and potential of the moving image. Interviews with filmmakers from Kurosawa to Lynch pursue the question.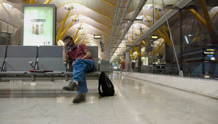 Portugal | 2013 | 164 minutes | Joaquim Pinto
Joaquim Pinto, HIV positive since the '90s, presents a video diary of exquisite insight and tenderness, of love of life and cinema, made during a year of inactivity when he underwent experimental treatment. The stories from Pinto's archival collections are spliced with the daily goings-on of Pinto's husband and pets in this funny, intimate family portrait.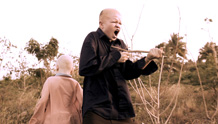 Germany | 2013 | 115 minutes | Noaz Deshe
In Tanzania, young albino Alias is on the run after witnessing his father's murder. He finds city life as fraught with danger as the bush, in this intense and stunning feature debut centering on crime perpetrated because of superstition.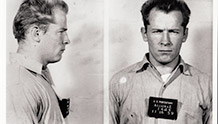 USA | 2014 | 130 minutes | Joe Berlinger
Oscar®-nominated documentarian Joe Berlinger (the Paradise Lost trilogy) investigates the corrupt relationship between the FBI and James "Whitey" Bulger, the infamous Boston crime lord who led authorities on a 16-year wild goose chase.