Films A to Z
Browse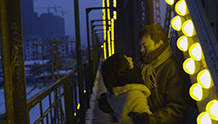 China | 2014 | 106 minutes | Diao Yinan
This innovative, stylish, and compelling noir set among ordinary people in the northern Chinese provinces begins as disgraced detective-turned-security guard Zhang privately reopens the cold case that ended his career. Winner of the Best Picture, 2014 Berlinale.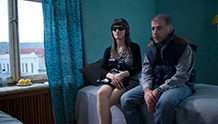 Georgia | 2013 | 95 minutes | Levan Koguashvili
A 40-year-old teacher still living with his parents finally meets the right woman in this lovely, compassionate comedy from Georgia. Unfortunately, not only is she the mother of one of his students, she has a husband about to be released on probation.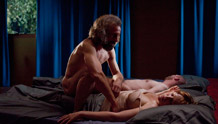 Netherlands | 2013 | 113 minutes | Alex van Warmerdam
Festival screenings have passed. Playing at SIFF Cinema June 13-15. Learn more here.
Dark comedy shades a twisted fairy tale into psychological and class warfare as a vagrant named Borgman finds temporary refuge in an arrogant and affluent suburban home. The family faces off with their guest in this sinister social satire on the nature of evil.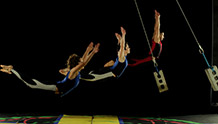 USA | 2014 | 82 minutes | Catherine Gund
What is the difference between stunt-work, circus acts, ballet, and physical labor? Testing the limits of space and physical contact, this documentary follows choreographer Elizabeth Streb and her dancers as they take on different forms of experimental movement and explore the philosophy of their performances.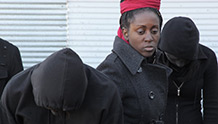 USA | 2014 | 90 minutes | Peres Owino
2014 Lena Sharpe Award for Persistence of Vision
Controversial and illuminating, this documentary from Kenyan-born Peres Owino uses testimonials to expose the seldom-discussed ways that Africans and African Americans view each other, and looks at the cultures' shared history to foster mutual understanding. With director Peres Oswino and producers Tene Carter and Isaiah Washington in attendance!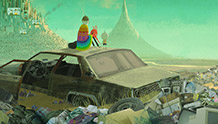 Brazil | 2013 | 80 minutes | Alê Abreu
This wordless, sensuous, uniquely original animated film follows Cuca, a young Brazilian boy who ventures from his simple countryside home into a neon-infused, carnivalesque metropolis in search of his father.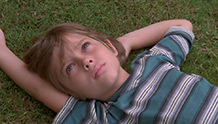 USA | 2014 | 164 minutes | Richard Linklater
2014 Golden Space Needle Award: Best Film, Best Director, Best Actress (Patricia Arquette)
Festival screenings have passed. Playing at SIFF Cinema June 15.
Learn more here.
Richard Linklater (Slacker, Before Sunrise trilogy) makes a triumphant return to his independent roots with this dazzling micro-epic, shot over the course of 12 years, that tracks the evolution of a single American family through the eyes of young Mason.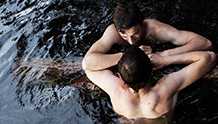 Netherlands | 2014 | 78 minutes | Mischa Kamp
15-year-old Sieger, who has recently lost his mother, contends with the heat and hormones of one long, sweltering summer when he discovers he has feelings for Marc, his new track-and-field teammate.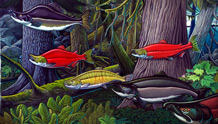 USA | 2014 | 85 minutes | Mark Titus
The film centers on the fragile ecosystem of wild salmon, including a chronicle of Washington's Elwha River dam removal as well as a comprehensive look at Alaska's Pebble Mine mineral exploration project, which could arguably destroy one of the world's last unspoiled salmon runs.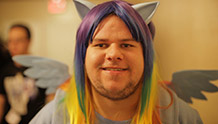 USA | 2014 | 75 minutes | Brent Hodge
Ashleigh Ball is a voice actor best known for her characters Applejack and Rainbow Dash on the hit children's series, "My Little Pony: Friendship is Magic." A kid favorite, it has another, more unexpected following: men ages 13-30, a.k.a. Bronies. Follow Ball as she heads to their biggest gathering, BronyCon.