Films A to Z
Browse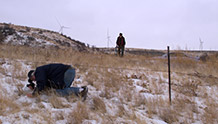 USA | 2014 | 81 minutes | Taylor Guterson
A companion piece to Taylor Guterson's 2011 sleeper Old Goats, Burkholder reassembles some of the Bainbridge Island cast for another quirky, life-affirming, low-key comedy about friendship and the joys of aging.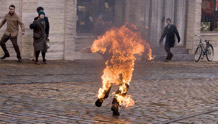 Czech Republic | 2013 | 230 minutes | Agnieszka Holland
Festival screenings have passed. Playing at SIFF Cinema in July. Click here for more.
An epic drama examining the emotional, political, and societal fallout from Prague student Jan Palach's 1969 self-immolation protesting the Soviet occupation of Czechoslovakia. A riveting thriller plot with complex characters and sumptuously re-created period detail.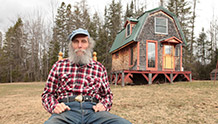 Canada | 2013 | 88 minutes | Jody Shapiro
Festival screenings have passed. Playing at SIFF Cinema starting June 13. Click here for more.
Get up close and personal with Burt Shavitz, the hermit-like founder and face of the world famous Burt's Bees line of personal care products, as he recounts the company's simple, early days and its corporate-minded present.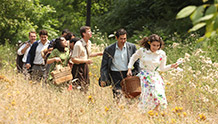 Turkey | 2013 | 123 minutes | Yilmaz Erdogan
In 1940s Turkey, on the coast of the Black Sea, two friends, and aspiring poets, fall in love with the same young woman and struggle to survive as the country is buffeted by the winds of WWII.
2014 | 90 minutes |
These cinematic messages from around the world prove that the language of film is universal.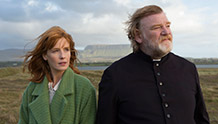 Ireland | 2014 | 100 minutes | John Michael McDonagh
Writer-director John Michael McDonagh (2011's breakout comedy The Guard) reunites with star Brendan Gleeson in this unconventional, darkly comedic detective story about a priest, violently threatened by one of his parishioners during confession, who must confront the dark forces around him.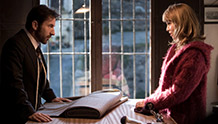 Spain | 2013 | 117 minutes | Manuel Martín Cuenca
In this seductive slow-burning thriller, a Granada tailor with a hidden fondness for the taste of human flesh is shocked to find that he may have fallen in love with his next potential victim.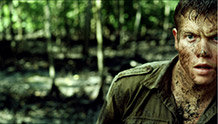 Australia | 2013 | 84 minutes | Aaron Wilson
During the 1942 Japanese invasion of Singapore, an Australian airman and an injured Chinese resistance fighter are stranded in the jungle as a cacophonous battle rages around them. An engrossing survival thriller ensues as they navigate the language barrier, perilous surroundings, and external enemies.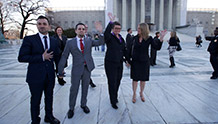 USA | 2014 | 112 minutes | Ben Cotner, Ryan White
An eloquent, thorough, rousingly entertaining documentary following the case of Hollingsworth v. Perry, better known as the battle to overturn California's Proposition 8.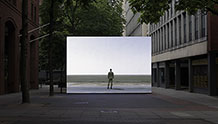 60 minutes |
This panel considers how contemporary artists are using code as a cinematic medium, from social media applications to interactive documentaries and immersive installations.