Films A to Z
Browse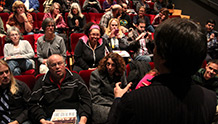 90 minutes |
Join the six Catalyst filmmakers (and some of their producers) as we discuss how they each brought their unique vision to the screen. From script development to production to finding an audience on the festival circuit and beyond, this is sure to be one of the most engaging and informative panels of the festival.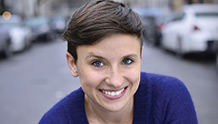 60 minutes |
Emily Best, founder and CEO of Seed&Spark, believes that storytelling is about expanding imagination and that films are not just art, but also business ventures - which means filmmakers are creative CEOs. Join her as she discusses the importance of audience engagement, the next wave of digital distribution, and why the future is bright for diverse voices in filmmaking.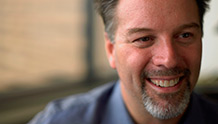 60 minutes |
Screenwriter/attorney Steve Edmiston will share over a decade of lessons learned about finding and raising money for low budgets in the rapidly evolving filmmaking ecosystem.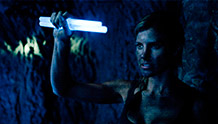 USA | 60 minutes |
Join producers Kelly Martin Wagner and Nick Phillips (Beneath) for an illuminating session focused on genre filmmaking. In addition to producing, they also have years of experience to share in development and casting of genre properties.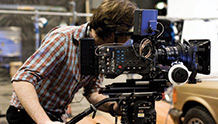 90 minutes |
Join visiting documentary filmmakers for an illuminating discussion on the art of their art form.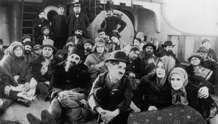 USA | 74 minutes |
Join "The Little Tramp" in his mis-adventures in this collection of short films, with live accompaniment by Donald Sosin. Fun for all ages!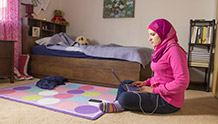 USA | 2013 | 74 minutes | Joe Piscatella
Ala'a Basatneh, a Damascus-born, Chicago-based 19-year-old, proves instrumental in organizing the Syrian revolution while exposing al-Assad's brutal dictatorship—all from behind her laptop.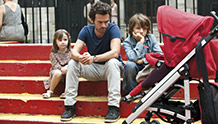 France | 2013 | 117 minutes | Cédric Klapisch
SIFF and César award-winning director Cédric Klapisch completes his trilogy (2002's L'Auberge Espagnole, 2005's Russian Dolls), following soulful everyman writer Xavier to New York City in the hopes of winning back his estranged wife and their two children.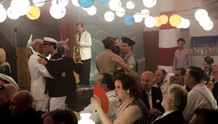 Switzerland | 2014 | 102 minutes | Stefan Haupt
In the 1950s, Zurich group Der Kreis ("The Circle") blossomed into an internationally renowned gay liberation community. Schoolteacher Ernst Ostertag and drag performer Röbi Rapp fight for their love, made taboo by society, with inspiring courage, in this hybrid documentary/narrative.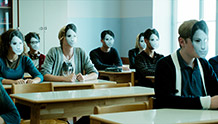 Slovenia | 2013 | 112 minutes | Rok Biček
In this award-winning Slovenian drama (shortlisted for the 2013 Best Foreign Language Film Oscar®), a group of teens blame their demanding new teacher and his cold, demeaning teaching methods when one of their classmates commits suicide.