Films A to Z
Browse Contemporary World Cinema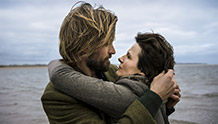 Norway | 2013 | 111 minutes | Erik Poppe
Luminary actress Juliette Binoche plays a war photojournalist torn between her passionate involvement with her work and commitment to her worried husband (Nikolaj Coster-Waldau, "Game of Thrones") in this gripping, emotionally resonant drama.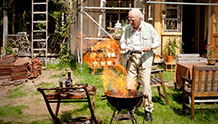 Sweden | 2013 | 114 minutes | Felix Herngren
Festival screenings have passed. Playing at SIFF Cinema June 14.
Learn more here.
An absurdist tale of a man who escapes from the nursing home on his hundredth birthday. Encountering the extraordinary and the truly strange, the man's comedic journey takes us on a colorful, riotous romp.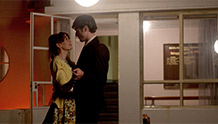 New Zealand | 2014 | 105 minutes | Craig Newland
It's 1965 and the world is going bonkers over rock 'n' roll. Unfortunately for Richard Davis, the New Zealand government, which controls the airwaves, want nothing to do with it, so he and his mates decide to do it themselves. Based on the unbelievable and inspiring true story of pirate radio Radio Hauraki.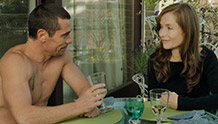 France | 2013 | 104 minutes | Catherine Breillat
Based on actual events that befell filmmaker Catherine Breillat (the provocateur behind Romance and Fat Girl), Isabelle Huppert stars as a director, partially paralyzed from a serious stroke, who falls for an arrogant, conniving, money-hungry con man.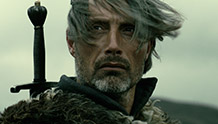 France | 2013 | 122 minutes | Arnaud des Pallières
Mads Mikkelson gives a commanding performance as the titular hero, a simple merchant in 16th century France, who swears revenge against the nobleman responsible for his wife's brutal murder.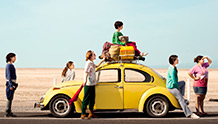 Mexico | 2013 | 89 minutes | Claudia Sainte-Luce
In the hospital for appendicitis, young supermarket clerk Claudia makes fast friends with Martha, a 46-year-old single mother of four. With little time left on this planet, Martha reaches out to lonely Claudia and invites her to join her family.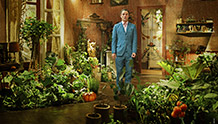 France | 2013 | 106 minutes | Sylvain Chomet
Oscar®-nominated director Sylvain Chomet (The Triplets of Belleville, The Illusionist) makes his live-action debut in this effervescent, musical, candy-colored charmer about a mute piano prodigy unlocking his repressed childhood memories.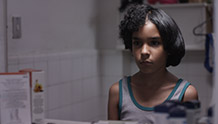 Venezuela | 2013 | 93 minutes | Mariana Rondón
In this finely acted, deceptively small-scaled film, nine-year-old Junior and his frustrated single mother clash over Junior's desire to straighten his kinky hair. The tower blocks of Caracas, Venezuela are the backdrop for a subtly powerful domestic drama.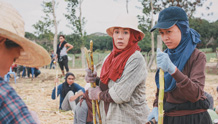 Philippines | 2013 | 111 minutes | Jeffrey Jeturian
Loida is an aging actress whose specialty is playing bit parts in Filipino soap operas. We follow a day in her life, and are shown the questionable, exploitative, and uncomfortably hilarious ways of the soap opera production.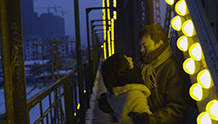 China | 2014 | 106 minutes | Diao Yinan
This innovative, stylish, and compelling noir set among ordinary people in the northern Chinese provinces begins as disgraced detective-turned-security guard Zhang privately reopens the cold case that ended his career. Winner of the Best Picture, 2014 Berlinale.