Films A to Z
Browse Contemporary World Cinema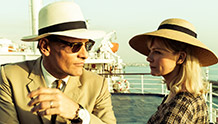 United Kingdom | 2014 | 96 minutes | Hossein Amini
Viggo Mortensen, Kirsten Dunst, and Oscar Isaac star in this sun-soaked period noir set on the coast of Greece. When two con-artists find themselves in serious trouble, their reliance on a local tour guide turns into a twisted, sensual game of interdependence.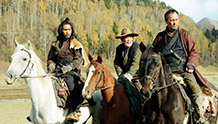 Japan | 2013 | 135 minutes | Lee Sang-il
Ken Watanabe stars as a retired samurai who takes up his sword anew in this gorgeously shot and impressively choreographed Meiji-period remake of Clint Eastwood's classic western.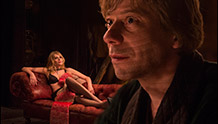 France | 2013 | 96 minutes | Roman Polanski
Vanda begs playwright-director Thomas for an audition, and his acceptance sparks a battle of wits and wiles in this adaptation of Leopold von Sacher-Masoch's 19th century story of pleasure and pain.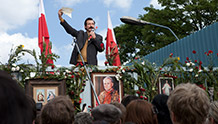 Poland | 2013 | 120 minutes | Andrzej Wajda
Master filmmaker Andrzej Wajda chronicles the extraordinary Solidarity movement led by shipyard electrician Lech Walesa, a quiet revolution that would topple the Communist dictatorship in Poland and bring down the Iron Curtain.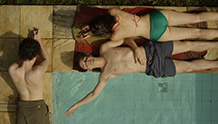 Brazil | 2014 | 95 minutes | Daniel Ribeiro
This savvy debut feature from Brazil highlights the emotional intelligence of teenagers, evoking a gay take on John Hughes' teen classics. Blind from birth, teenaged Leonardo is ready for independence—and love. When new kid Gabriel arrives in class, he soon replaces Leonardo's loyal female bestie.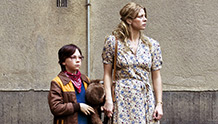 Germany | 2013 | 98 minutes | Christian Schwochow
From the director of Cracks in the Shell (SIFF 2012) comes another spellbinding, harrowing tale of identity and empowerment. In 1975, Nelly and her son escape to West Germany for a new start, and question all they knew about the man in their lives.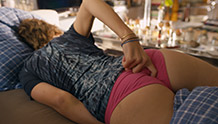 Germany | 2013 | 109 minutes | David F. Wnendt
Unapologetically vulgar and played out with sparkling energy, Wetlands follows fearless teenager Helen's coming of age escapades. Based on Charlotte Roche's worldwide bestseller, styled as a Ya "Fifty Shades of Grey."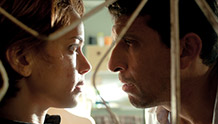 Brazil | 2013 | 100 minutes | Fernando Coimbra
When a six-year-old is kidnapped, the panicked parents race to the authorities. As the police begin to question the suspects, they discover a world where everybody has something to hide, and every bad turn deserves another.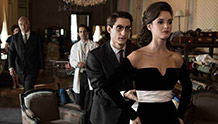 France | 2014 | 101 minutes | Jalil Lespert
Festival screenings have passed. Playing at SIFF Cinema starting July 4. Click here for more.
"Fashions fade, style is eternal." This high-drama journey through the life of innovative haute couturier Laurent begins in the late '50s with romance and a bourgeoning career.