Films A to Z
Browse Contemporary World Cinema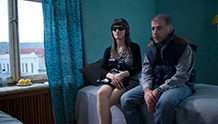 Georgia | 2013 | 95 minutes | Levan Koguashvili
A 40-year-old teacher still living with his parents finally meets the right woman in this lovely, compassionate comedy from Georgia. Unfortunately, not only is she the mother of one of his students, she has a husband about to be released on probation.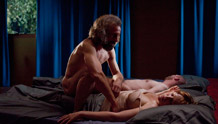 Netherlands | 2013 | 113 minutes | Alex van Warmerdam
Festival screenings have passed. Playing at SIFF Cinema June 13-15. Learn more here.
Dark comedy shades a twisted fairy tale into psychological and class warfare as a vagrant named Borgman finds temporary refuge in an arrogant and affluent suburban home. The family faces off with their guest in this sinister social satire on the nature of evil.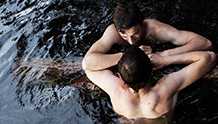 Netherlands | 2014 | 78 minutes | Mischa Kamp
15-year-old Sieger, who has recently lost his mother, contends with the heat and hormones of one long, sweltering summer when he discovers he has feelings for Marc, his new track-and-field teammate.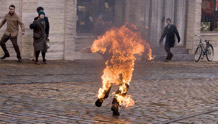 Czech Republic | 2013 | 230 minutes | Agnieszka Holland
Festival screenings have passed. Playing at SIFF Cinema in July. Click here for more.
An epic drama examining the emotional, political, and societal fallout from Prague student Jan Palach's 1969 self-immolation protesting the Soviet occupation of Czechoslovakia. A riveting thriller plot with complex characters and sumptuously re-created period detail.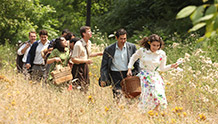 Turkey | 2013 | 123 minutes | Yilmaz Erdogan
In 1940s Turkey, on the coast of the Black Sea, two friends, and aspiring poets, fall in love with the same young woman and struggle to survive as the country is buffeted by the winds of WWII.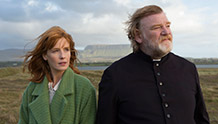 Ireland | 2014 | 100 minutes | John Michael McDonagh
Writer-director John Michael McDonagh (2011's breakout comedy The Guard) reunites with star Brendan Gleeson in this unconventional, darkly comedic detective story about a priest, violently threatened by one of his parishioners during confession, who must confront the dark forces around him.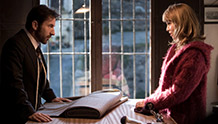 Spain | 2013 | 117 minutes | Manuel Martín Cuenca
In this seductive slow-burning thriller, a Granada tailor with a hidden fondness for the taste of human flesh is shocked to find that he may have fallen in love with his next potential victim.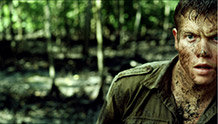 Australia | 2013 | 84 minutes | Aaron Wilson
During the 1942 Japanese invasion of Singapore, an Australian airman and an injured Chinese resistance fighter are stranded in the jungle as a cacophonous battle rages around them. An engrossing survival thriller ensues as they navigate the language barrier, perilous surroundings, and external enemies.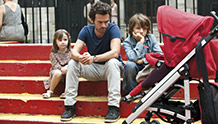 France | 2013 | 117 minutes | Cédric Klapisch
SIFF and César award-winning director Cédric Klapisch completes his trilogy (2002's L'Auberge Espagnole, 2005's Russian Dolls), following soulful everyman writer Xavier to New York City in the hopes of winning back his estranged wife and their two children.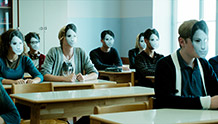 Slovenia | 2013 | 112 minutes | Rok Biček
In this award-winning Slovenian drama (shortlisted for the 2013 Best Foreign Language Film Oscar®), a group of teens blame their demanding new teacher and his cold, demeaning teaching methods when one of their classmates commits suicide.