Films A to Z
Browse Contemporary World Cinema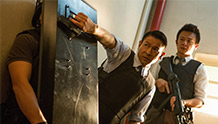 Hong Kong | 2013 | 110 minutes | Alan Yuen
Fiercely focused Inspector Lui and his police team are pushed to the limits of moral ambiguity in their quest to take down a group of Hong Kong's canniest crooks.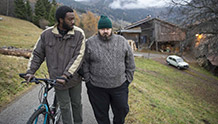 Italy | 2013 | 104 minutes | Andrea Segre
A beautifully filmed story of intergenerational friendship. Dani is a refugee from Togo who winds up in the shadow of the breathtaking Italian Alps. As he starts to mend the psychic wounds of war, he befriends the grandson of his elderly employer.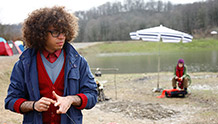 Iran | 2013 | 134 minutes | Shahram Mokri
Bold innovation defines Shahram Mokri's dazzling drama about a group of university students who encounter mysterious rural locals on their vacation. A single, two-hour shot tracks an elliptical narrative that blurs the lines between the stalker and the stalked.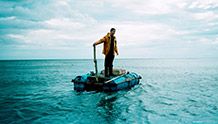 United Kingdom | 2013 | 93 minutes | Paul Wright
An atmospheric and dreamlike story of survivor's guilt gone unchecked. Aaron, the sole survivor of a deadly wreck, is plagued by hazy recollections of the event and by his village's cultural superstition and seafaring folklore.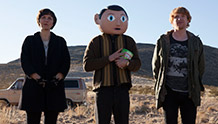 Ireland | 2014 | 95 minutes | Lenny Abrahamson
The real-life inspired story of Frank, a brilliant and difficult musician who revitalizes an avant-garde pop band but won't take off a giant papier-mâché head. When wannabe rocker Jon Burrows joins the, clashes and hilarity ensue.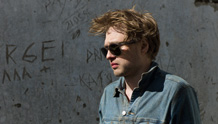 Estonia | 2014 | 104 minutes | Veiko Ounpuu
This stylish Estonian joy ride follows slacker Fred, who struggles with feelings of nihilism after getting fired for writing an unfavorable review of Terrence Malick's film Tree of Life. Finland's official OSCAR® submission for Best Foreign Language Film.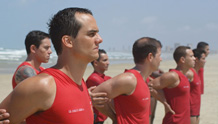 Brazil | 2014 | 106 minutes | Karim Aïnouz
Two breakneck motorcycle rides bookend a tactile gay romance, told over three chapters and in the contrasting locations of sexy Brazil and frigid Berlin. Karim Ainouz's latest feature is an astonishingly colorful and intimate look into the complexities of human relationships.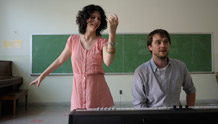 Canada (Québec) | 2013 | 102 minutes | Louise Archambault
Gabrielle Marion-Rivard, who has Williams Syndrome, plays a young woman with the disease. Her extraordinary performance tracks her romance with a choir mate, a situation that distresses her beau's overly protective mother.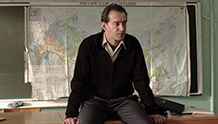 Russia | 2013 | 120 minutes | Alexander Veledinsky
Middle-aged mess Viktor Sluzhkin takes a job as a geography teacher, promising his successful students an end-of-the-year trip. This prize-winning and quirky tragicomedy centers on an unorthodox, maverick teacher who may have lost his way, but never his optimism or empathy.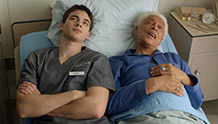 Canada | 2013 | 90 minutes | Bruce LaBruce
An 18-year-old lad with a penchant for pensioners takes a job in a care home and falls for an 81-year-old man. Shocking? The big shock here is that director LaBruce eschews his usual hardcore style for a film that is positively gentle and pleasing.