Films A to Z
Browse Contemporary World Cinema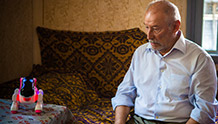 Romania | 2013 | 85 minutes | Tudor Cristian Jurgiu
In this honest, gently comic Romanian fable, recently widowed Costache, having lost his wife and possessions in the 2010 floods, reunites after 20 years with his estranged son, back from Japan with a wife and child.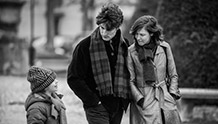 France | 2013 | 77 minutes | Philippe Garrel
In this impressionistic black-and-white drama shot by Willy Kurant (Godard's Masculin Féminin), Louis Garrel (collaborating with his father, director Philippe) stars as a Parisian bohemian struggling with infidelity, parenthood, and fringe theater.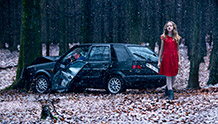 Denmark | 2013 | 97 minutes | Mikkel Nørgaard
"Cold Case" meets Girl With the Dragon Tattoo in this electrifying first chapter in a series of adaptations from Danish crime writer Jussi Adler Olsen. Hardboiled detective Carl Mørck is assigned to a department of dead cases, only to become obsessed with the alleged suicide of a female politician.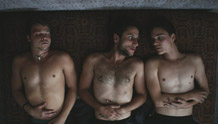 Hungary | 2014 | 105 minutes | Àdám Császi
A closeted, Germany-based soccer player, reeling after a terrible loss on the field, returns to his native Hungary in search of a simpler life, only to encounter complications with lovers old and new.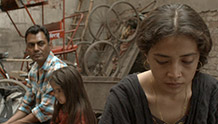 India | 2014 | 104 minutes | Geetu Mohandas
A quietly effective debut set in a snowy border village centers on a young Indian mother, journeying with her daughter to Delhi in search of her vanished husband. Along the way she encounters an army deserter skilled in the game of liar's dice...who says he can help.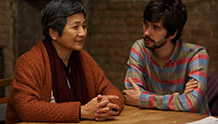 United Kingdom | 2014 | 86 minutes | Hong Khaou
This delicate chamber piece addresses the universal language of grief with elegance, humor, and tenderness. Sixty-something Junn is visited by an interpreter who can help bridge the language gaps between herself and two men: a new suitor at the nursing home and the handsome "best friend" of her deceased son.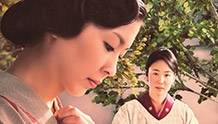 Japan | 2014 | 136 minutes | Yoji Yamada
A country girl named Taki comes to Tokyo in the 1930s to find domestic work, observing the bourgeois goings-on and indiscretions of her employers. Adapted from the novel by Kyoko Nakajima.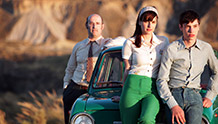 Spain | 2013 | 108 minutes | David Trueba
It's 1966 and Antonio is using Beatles' songs to teach English. When he learns that John Lennon is filming in Almería he rushes to meet his idol, with two young misfits along for the ride, in this captivatingly lyrical road movie. Best Film, Best Director, 2014 Goya Awards.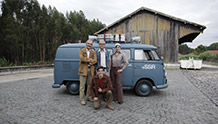 Switzerland | 2013 | 85 minutes | Lionel Baier
In 1974 a trio of unlikely colleagues are sent by VW bus to cover Swiss aid to poor countries for the radio, instead becoming swept up in Portugal's Carnation Revolution.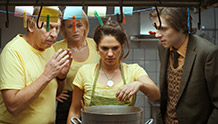 Sweden | 2013 | 98 minutes | Teresa Fabik
After a series of upsetting events in Agnes' life, she decides to open her own restaurant. This culinary comedy provides a fresh look at Agnes' struggle with entrepreneurship, dating, and family life, all the while pairing it with gorgeous shots of delicious meals.