Films A to Z
Browse Documentary Films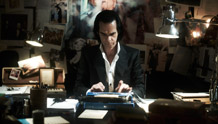 United Kingdom | 2014 | 95 minutes | Iain Forsyth, Jane Pollard
An enthralling and unclassifiable immersion in the twilight world of Aussie polymath musician Nick Cave. Falling somewhere between fact and fiction, Cave visits a shrink, makes music, digs into his archives, and reminisces with friends in this deconstruction, providing a glimpse of an icon at his most exposed.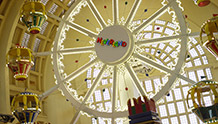 Germany | 2014 | 108 minutes | Heinz Emigholz
The director of Loos Ornamental (SIFF 2008) returns with another look at modernist architecture, this time traveling from Europe through South America to the island where the US launched the atomic attack on Japan.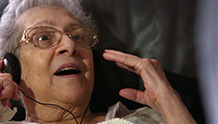 USA | 2014 | 74 minutes | Michael Rossato-Bennett
This emotional documentary shows the powerful effect that music can have on Alzheimer's and dementia patients. Alive Inside touchingly presents an alternative method to awakening the memories of these patients when social worker Dan Cohen brings iPods to a nursing home.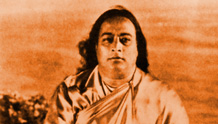 USA | 2014 | 84 minutes | Paola di Florio, Lisa Leeman
Paramahansa Yogananda is considered the "Father of Yoga in the West," having brought the ancient practice to America in the 1920s. His lasting impact comes alive through archival footage and the words of seekers, philosophers, and enthusiasts.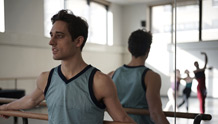 USA | 2014 | 72 minutes | Jody Lee Lipes
Dancer for The New York City Ballet, Justin Peck, is asked to create the company's 422nd original piece, a massive task and an intricate journey shown in all of its creative stages. Documenting the world behind the curtain, Ballet 422 is a captivating film about this arduous and originative process.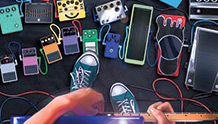 USA | 2014 | 87 minutes | Eric Green
Notoriously press-shy shoegaze acts like My Bloody Valentine, the Cocteau Twins, and the Jesus and Mary Chain, along with frequent gabbers including Trent Reznor and Billy Corgan, shine a light on the sonic innovations of late 20th-century rock.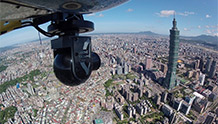 Taiwan | 2013 | 93 minutes | Chi Po-Lin
Astonishing aerial cinematography reveals the shorelines, mountaintops, cityscapes, farmer's fields, rivers, and social life of the island nation, delivering a sweet environmentalist and humanist message.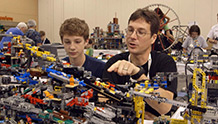 Denmark | 2014 | 95 minutes | Daniel Junge, Kief Davidson
Got a case of Legomania that just won't quit? So do the Master Builders, fans, and conventioneers in this globe-spanning documentary, as well as the creators who have asked us for decades to "just imagine."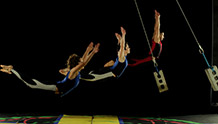 USA | 2014 | 82 minutes | Catherine Gund
What is the difference between stunt-work, circus acts, ballet, and physical labor? Testing the limits of space and physical contact, this documentary follows choreographer Elizabeth Streb and her dancers as they take on different forms of experimental movement and explore the philosophy of their performances.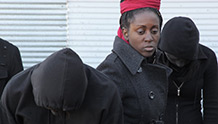 USA | 2014 | 90 minutes | Peres Owino
2014 Lena Sharpe Award for Persistence of Vision
Controversial and illuminating, this documentary from Kenyan-born Peres Owino uses testimonials to expose the seldom-discussed ways that Africans and African Americans view each other, and looks at the cultures' shared history to foster mutual understanding. With director Peres Oswino and producers Tene Carter and Isaiah Washington in attendance!