Films A to Z
Browse Documentary Films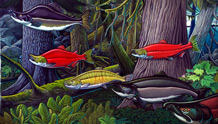 USA | 2014 | 85 minutes | Mark Titus
The film centers on the fragile ecosystem of wild salmon, including a chronicle of Washington's Elwha River dam removal as well as a comprehensive look at Alaska's Pebble Mine mineral exploration project, which could arguably destroy one of the world's last unspoiled salmon runs.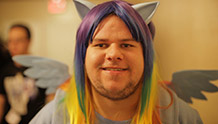 USA | 2014 | 75 minutes | Brent Hodge
Ashleigh Ball is a voice actor best known for her characters Applejack and Rainbow Dash on the hit children's series, "My Little Pony: Friendship is Magic." A kid favorite, it has another, more unexpected following: men ages 13-30, a.k.a. Bronies. Follow Ball as she heads to their biggest gathering, BronyCon.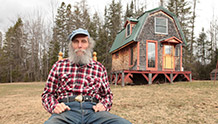 Canada | 2013 | 88 minutes | Jody Shapiro
Festival screenings have passed. Playing at SIFF Cinema starting June 13. Click here for more.
Get up close and personal with Burt Shavitz, the hermit-like founder and face of the world famous Burt's Bees line of personal care products, as he recounts the company's simple, early days and its corporate-minded present.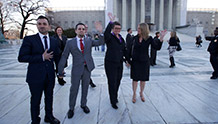 USA | 2014 | 112 minutes | Ben Cotner, Ryan White
An eloquent, thorough, rousingly entertaining documentary following the case of Hollingsworth v. Perry, better known as the battle to overturn California's Proposition 8.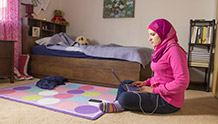 USA | 2013 | 74 minutes | Joe Piscatella
Ala'a Basatneh, a Damascus-born, Chicago-based 19-year-old, proves instrumental in organizing the Syrian revolution while exposing al-Assad's brutal dictatorship—all from behind her laptop.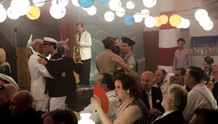 Switzerland | 2014 | 102 minutes | Stefan Haupt
In the 1950s, Zurich group Der Kreis ("The Circle") blossomed into an internationally renowned gay liberation community. Schoolteacher Ernst Ostertag and drag performer Röbi Rapp fight for their love, made taboo by society, with inspiring courage, in this hybrid documentary/narrative.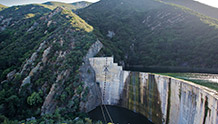 USA | 2014 | 92 minutes | Ben Knight, Travis Rummel
This dynamic investigation into dam removal—including the Glines Canyon and Elwha Dams on Washington's Olympic Peninsula—positions locals, scientists, politicians, and activists on all sides of the increasingly divisive issue as they battle for control of Earth's greatest resource.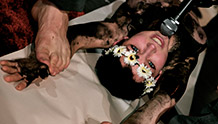 United Kingdom | 2013 | 76 minutes | Madeleine Sackler
Facing tyranny, KGB raids, and even exile, the members of the Belarus Free Theatre perform their internationally acclaimed, uncensored live dramas as an act of defiance against Europe's last surviving Communist dictatorship.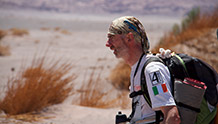 USA | 2013 | 95 minutes | Jennifer Steinman
From Chile to China, Egypt to Antarctica, four non-professional runners challenge themselves to complete the 4 Deserts Grand Slam, a combination of the world's most punishing, extreme ultramarathons.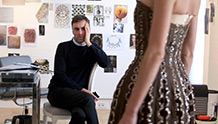 France | 2014 | 89 minutes | Frédéric Tcheng
May 17 | Saturday Night Film and Party
Festival screenings have passed. Playing at SIFF Cinema June 14.
Learn more here.
J'adore Dior! This elegant glimpse into artistic director Raf Simons' entry into the House of Christian Dior, and into the creation of his first haute couture collection, sparkles as an homage to the iconic house.