Films A to Z
Browse Documentary Films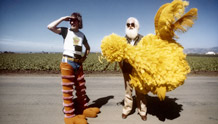 USA | 2014 | 90 minutes | Dave LaMattina, Chad Walker
Festival screenings have passed. Playing at SIFF Cinema June 14.
Learn more here.
Through deeply personal interviews and never-before-seen home videos, this is a beautiful, accomplished, and moving portrait of Caroll Spinney, who has performed as Big Bird and Oscar the Grouch on "Sesame Street" for over 40 years.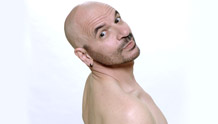 Spain | 2013 | 85 minutes | Ventura Pons
Join Ignasi Millet, larger-than-life Catalan connoisseur, museum expert, father of two, gay, HIV-positive, and ebullient conversationalist, as he shares provocative and inspirational thoughts on art, religion, sex, and politics.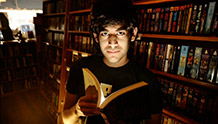 USA | 2014 | 105 minutes | Brian Knappenberger
A moving memorial to programming prodigy, information activist, and Reddit founder Aaron Swartz, who championed open sourcing and social justice but ended his life in 2013.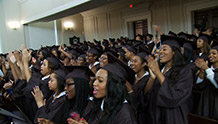 USA | 2014 | 97 minutes | Andrew Rossi
From the director of the SIFF 2011 blockbuster Page One: Inside the New York Times comes a piercing look at a great American institution—higher education—that's reached its breaking point.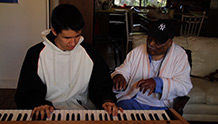 USA | 2014 | 84 minutes | Alan Hicks
2014 Golden Space Needle Award: Best Documentary
Festival screenings have passed. Playing at SIFF Cinema June 13.
Learn more here.
This tribute to jazz legend Clark Terry, who taught Quincy Jones and Miles Davis, shows his passionate commitment to mentorship. Now in his 90s, Terry helps blind pianist Justin Kauflin (today a prodigious working artist) realize his dream.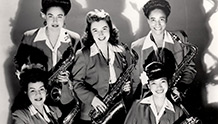 USA | 2014 | 80 minutes | Kay D. Ray
"How does it feel to be a woman in a man's world?" Through archival footage and interviews old (Artie Shaw) and new (Quincy Jones), musician-composer Patrice Rushen narrates the oft-untold history of American women jazz instrumentalists.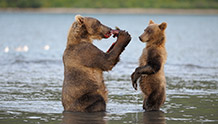 France | 2014 | 90 minutes | Guillaume Vincent
Brown bears share the screen with the breathtaking vistas of the Kamchatka Peninsula in Guillaume Vincent's exceptional new documentary.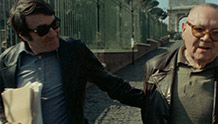 France | 2013 | 218 minutes | Claude Lanzmann
Claude Lanzmann (Shoah) unravels the tale of the "model" concentration camp, Theresienstadt, through conversations with former rabbi and Jewish Council leader Benjamin Murmelstein, who spent the war years negotiating on a day-to-day basis with Adolf Eichmann.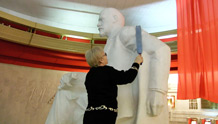 Russia | 2013 | 52 minutes | Askold Kurov
Obsession meets civic duty at the Museum of Lenin, built in 1985 in the revolutionary's hometown of Gorky, where history teacher Natalya and scientific researcher Evgenia honor the controversial leader—even as fewer and fewer visitors come to do so.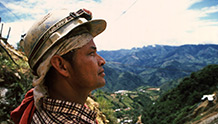 Colombia | 2014 | 87 minutes | Mark Grieco
SIFF 2014 Best Documentary: Grand Jury Prize
Festival screenings have passed. Playing at SIFF Cinema June 13.
Learn more here.
Underneath the Colombian village of Marmato lies one of the world's biggest gold reserves, and the local men risk their lives every day to mine for it. Marmato is a documentary about the foreign investment that caused this corporate gold rush and the individuals who must fight to maintain their way of life.