Films A to Z
Browse FutureWave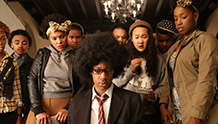 USA | 2014 | 108 minutes | Justin Simien
2014 Youth Jury Award Prize for Best FutureWave Feature: Grand Jury Prize
A witty and whip-smart satire about being a black face in a (mostly) white place, Dear White People centers on biracial campus DJ and resident advisor Samantha and her fellow African-American students at the prestigious Winchester University.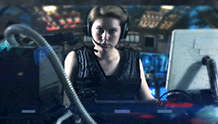 2014 | 80 minutes |
The next generation of filmmakers have extraordinary talent and share their own unique voices. These international shorts from filmmakers 18 and under point the way to an exceptional cinematic tomorrow.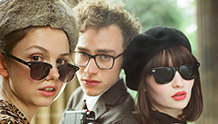 United Kingdom | 2014 | 111 minutes | Stuart Murdoch
Belle & Sebastian leader Stuart Murdoch's debut film is based on his titular 2009 album, full of the wry themes and brilliant melodies beloved by fans. The coming of age indie pop musical centers on Glaswegian pals Eve, James, and Cassie as they fall in love and form a band, not in that order.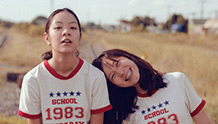 Thailand | 2013 | 127 minutes | Nawapol Thamrongrattanarit
410 consecutive Twitter updates punctuate the adventures of high school senior Mary and her best friend Suri in this unique alliance of social media and cinema.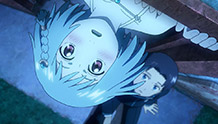 Japan | 2013 | 99 minutes | Yasuhiro Yoshiura
A dazzling, emotionally complex science fiction romance about Patema and Age, two teens who live in the same world but on opposite gravitational pulls.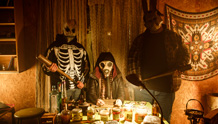 Canada (Québec) | 2013 | 85 minutes | Jeff Barnaby
Aila, a teenage resident of Canada's Red Crow reservation circa 1976, must exact revenge against a venomous Indian Agent dead set on tormenting her just-out-of-prison father and ruining her family-spun drug-running business.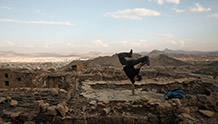 USA | 2014 | 108 minutes | Adam Sjöberg
Colombia, Cambodia, Uganda, Yemen. Breakdancing unites people worldwide in the common languages of movement, expression, and hip-hop. Rap superstar and producer Nas presents a broad look at a movement inspiring hope in global urban communities.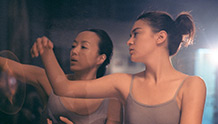 Taiwan | 2012 | 110 minutes | Jung-Chi Chang
Music, dance, and a gentle dash of romance shine when Yu-Siang, a blind pianist, meets Chieh, an aspiring dancer who gave up her goal because she couldn't afford extensive study and training. Based on Yu-Siang's true story.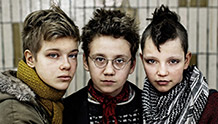 Sweden | 2013 | 102 minutes | Lukas Moodysson
In 1982 Stockholm, three 13-year-old misfits deal with their suffocating surroundings, as well as the onslaught of adolescence, by forming a riotous, all-girl punk trio. Based on the graphic novel "Never Goodnight" by Coco Moodysson.