Films A to Z
Browse New Directors Competition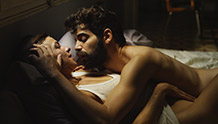 Spain | 2014 | 99 minutes | Carlos Marques-Marcet
SIFF 2014 Best New Director: Grand Jury Prize
Festival screenings have passed. Playing at SIFF Cinema June 13.
Learn more here.
Is long distance the wrong distance? Even the most passionate relationships can succumb to the stress of physical separation. The steamy bond between Alex (Natalia Tena, "Game of Thrones") and Sergio (David Verdaguer) is enacted through video-chats, texts, status updates and phone calls, as Alex leaves Barcelona for LA.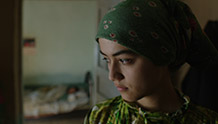 Uzbekistan | 2014 | 88 minutes | Saodat Ismailova
In an isolated Uzbek village, young Bibicha takes a traditional vow of silence and moves into her grandmother's old house, along with three other women, to be part of a chilla, or spiritual "quarantine."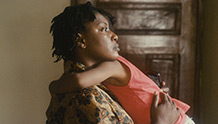 Nigeria | 2013 | 118 minutes | Chika Anadu
In Chika Anadu's award-winning debut film, Amaka, a 40-year-old Nigerian woman, is expected to produce a male heir. But when the baby dies in utero, she desperately searches for a solution that would keep her husband from taking a second wife.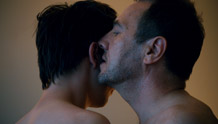 France | 2013 | 128 minutes | Robin Campillo
In this erotically charged nail-biter, middle-aged French businessman Daniel changes his life with a single act. When Daniel shyly propositions a Ukrainian hustler in the Gare du Nord, the younger man keeps the date—but doesn't show up alone.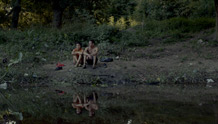 Argentina | 2013 | 79 minutes | Benjamín Naishtat
Sprawling in scope and precise in its portrayal of edgy anxiety, Benjamin Naishtat's film creates uneasiness for the denizens of an affluent suburb near Buenos Aires. Paranoia reigns when mysterious happenings befall their insulated community.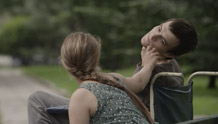 Poland | 2013 | 107 minutes | Maciej Pieprzyca
2014 Golden Space Needle Award: Best Actor (Dawid Ogrodnik)
Festival screenings have passed. Playing at SIFF Cinema June 14.
Learn more here.
Heartbreaking and humorous, Life Feels Good has thrilled international audiences with virtuosic acting from Dawid Ogrodnik as Mateusz, a romantic, good-natured man with cerebral palsy who yearns to be understood by his family and friends. Based on a true story, this award-winning film is a testament to the endurance of the human spirit.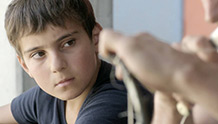 Austria | 2014 | 98 minutes | Sudabeh Mortezai
A sensitive and deeply humanist tone carries this portrait of a young boy in a refugee settlement in Vienna torn between childhood, adulthood, and the reality of his surroundings.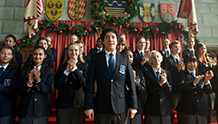 Belgium | 2013 | 95 minutes | Guillaume Gallienne
Writer-director-star Guillaume Gallienne recalls his upper-class youth and his ambiguous affinity with his mother (also played by Gallienne), who raised him as more of a daughter than a son. Winner of five César Awards, including Best Picture.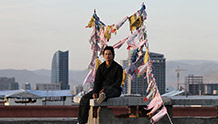 Mongolia | 2013 | 90 minutes | Byamba Sakhya
Tsogoo, a rural teenage runaway armed with binoculars and a TV remote control sets up camp atop one of Ulan Bator, Mongolia's many high-rises to get a bird's eye view of city life and soon becomes infatuated with the female resident of a top-floor apartment.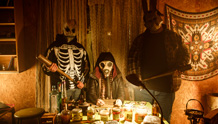 Canada (Québec) | 2013 | 85 minutes | Jeff Barnaby
Aila, a teenage resident of Canada's Red Crow reservation circa 1976, must exact revenge against a venomous Indian Agent dead set on tormenting her just-out-of-prison father and ruining her family-spun drug-running business.