Films A to Z
Browse Tribute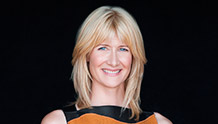 May 17 | Tribute and Screening of Wild at Heart – May 17
Join acclaimed actress, director, and producer Laura Dern for a special tribute followed by a screening of David Lynch's Wild at Heart. Dern will be honored with the Seattle International Film Festival Award for Outstanding Achievement in Acting, and a Q&A before the screening.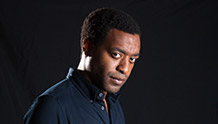 May 19 | Tribute Screening and Reception
Chiwetel Ejiofor is one of the modern acting world's most treasured and versatile performers. Prior to the evening's screening of Half of a Yellow Sun, Ejiofor will receive the Seattle International Film Festival Award for Outstanding Achievement in Acting. A Q&A with the actor will follow.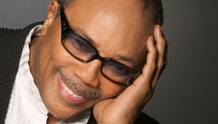 June 4 | Tribute Event and Screening
Join acclaimed artist Quincy Jones for a special screening of his film Keep On Keepin' On, featuring the jazz-legend Clark Terry and blind piano prodigy Justin Kauflin. Mr. Jones will be honored with the Festival's Lifetime Achievement Award before the screening, and will take part in a conversation following the film.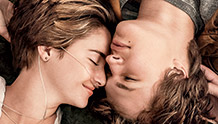 USA | 2014 | 125 minutes | Josh Boone
May 16 | Special Presentation Screening and Reception
Oblivion may be inevitable, but love is more than a shout into the void for Hazel and Gus, in this twinkling adaptation of the bestselling John Green novel.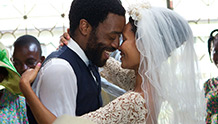 Nigeria | 2013 | 106 minutes | Biyi Bandele
Based on the eponymous novel, Half of a Yellow Sun follows the lives of two Nigerian sisters in the 1960s who return home after receiving education in England. The tumultuous Nigerian Civil War is the backdrop to this author-approved drama adaptation.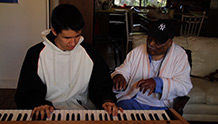 USA | 2014 | 84 minutes | Alan Hicks
2014 Golden Space Needle Award: Best Documentary
Festival screenings have passed. Playing at SIFF Cinema June 13.
Learn more here.
This tribute to jazz legend Clark Terry, who taught Quincy Jones and Miles Davis, shows his passionate commitment to mentorship. Now in his 90s, Terry helps blind pianist Justin Kauflin (today a prodigious working artist) realize his dream.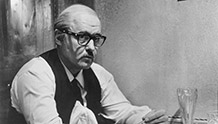 USA | 1964 | 116 minutes | Sidney Lumet
Sidney Lumet's 1964 drama, about a Holocaust survivor-turned-pawnbroker in East Harlem who is haunted by the wickedness of the world, boasts a groundbreaking Quincy Jones score and Rod Steiger's star-making lead performance. Shown in a newly struck 50th anniversary print. With introduction by Quincy Jones!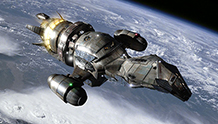 USA | 2005 | 119 minutes | Joss Whedon
Joss Whedon's 2005 science fiction adventure, a continuation of his short-lived television show "Firefly," finds Captain Mal Reynolds and the crew of transport ship Serenity on the run from a deadly assassin.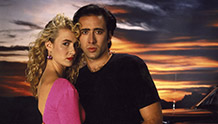 USA | 1990 | 125 minutes | David Lynch
David Lynch directs this hallucinatory crime thriller about runaway convicts and forbidden love, blending elements of The Wizard of Oz and Elvis Presley fetishism with an eclectic, intense soundtrack. Nicolas Cage and Laura Dern star as Sailor and Lula, two lovers who know in their hearts that "this whole world's wild at heart and weird on top." Laura Dern Tribute Screening.