Films A to Z
Browse Galas, Parties and Events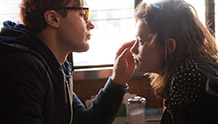 USA | 2014 | 113 minutes | Mike Cahill
May 24 | Saturday Night Film and Party
An existential, metaphysical science fiction drama about a molecular biologist studying human eye evolution, his first-year lab partner, and his mysterious, free-spirited lover. A bold followup to the stunning 2012 Another Earth.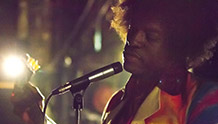 United Kingdom | 2013 | 118 minutes | John Ridley
May 15 | Opening Night at McCaw Hall
It's Jimi Hendrix before he was Jimi Hendrix. Outkast's André Benjamin gives a magnetic, nuanced performance in this biopic about a rock legend on the verge of making it big. Director John Ridley and actress Hayley Atwell scheduled to attend.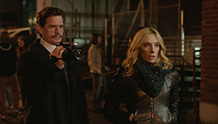 USA | 2013 | 96 minutes | Megan Griffiths
May 22 | Renton Opening Night | Reception at Renton Pavillion follows the screening
Seattle-based director Megan Griffiths' latest boasts charismatic performances from Toni Collette, as a world-weary rock journalist, and the scene-stealing Thomas Haden Church as a first-time documentarian, who team up to find a legendary Seattle musician who notoriously vanished.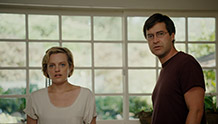 USA | 2014 | 91 minutes | Charlie McDowell
June 8 | Closing Night Gala | Party at MOHAI follows the screening.
On the recommendation of their therapist, a married couple spends a weekend away at a vacation home, where their romantic rekindling takes a turn for the surreal. This sophisticated blend of relationship drama and "Twilight Zone" twists features outstanding performances from Mark Duplass (Safety Not Guaranteed) and Elisabeth Moss ("Mad Men").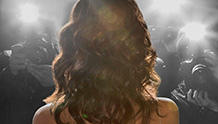 May 15 | Celebrate Opening Night in Style
Your experience begins with a walk on the Red Carpet to a private reception by Savor... Following the film, you will have access to an exclusive after-party in the Red Carpet Lounge. Your Red Carpet Experience also includes valet parking, reserved seating for the Gala screening, a premium gift bag, and open bar!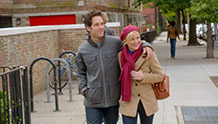 USA | 2014 | 83 minutes | David Wain
June 7 | Saturday Night Film and Party
Comedy titans Paul Rudd and Amy Poehler lampoon rom-com conventions in this snappy sendup of boy-meets-girl, also starring New York City. Overly sincere and saccharine clichés are spoofed with gut-busting gags and irreverent laughs.