Films A to Z
Browse Documentary Competition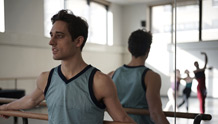 USA | 2014 | 72 minutes | Jody Lee Lipes
Dancer for The New York City Ballet, Justin Peck, is asked to create the company's 422nd original piece, a massive task and an intricate journey shown in all of its creative stages. Documenting the world behind the curtain, Ballet 422 is a captivating film about this arduous and originative process.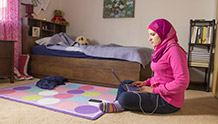 USA | 2013 | 74 minutes | Joe Piscatella
Ala'a Basatneh, a Damascus-born, Chicago-based 19-year-old, proves instrumental in organizing the Syrian revolution while exposing al-Assad's brutal dictatorship—all from behind her laptop.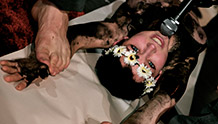 United Kingdom | 2013 | 76 minutes | Madeleine Sackler
Facing tyranny, KGB raids, and even exile, the members of the Belarus Free Theatre perform their internationally acclaimed, uncensored live dramas as an act of defiance against Europe's last surviving Communist dictatorship.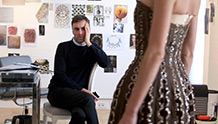 France | 2014 | 89 minutes | Frédéric Tcheng
May 17 | Saturday Night Film and Party
Festival screenings have passed. Playing at SIFF Cinema June 14.
Learn more here.
J'adore Dior! This elegant glimpse into artistic director Raf Simons' entry into the House of Christian Dior, and into the creation of his first haute couture collection, sparkles as an homage to the iconic house.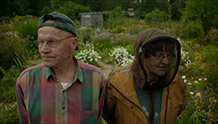 Finland | 2014 | 72 minutes | Virpi Suutari
An elderly married couple have an expansive garden in Finland. As we are given a tour of the grounds we also hear the touching memories and stories behind their beautiful romance. Set in verdant oases, Garden Lovers is a delicate display of life's quirky musings and the significance that gardens play in the grand scheme of being.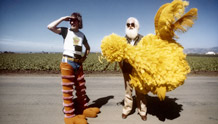 USA | 2014 | 90 minutes | Dave LaMattina, Chad Walker
Festival screenings have passed. Playing at SIFF Cinema June 14.
Learn more here.
Through deeply personal interviews and never-before-seen home videos, this is a beautiful, accomplished, and moving portrait of Caroll Spinney, who has performed as Big Bird and Oscar the Grouch on "Sesame Street" for over 40 years.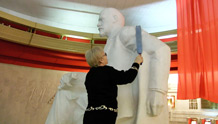 Russia | 2013 | 52 minutes | Askold Kurov
Obsession meets civic duty at the Museum of Lenin, built in 1985 in the revolutionary's hometown of Gorky, where history teacher Natalya and scientific researcher Evgenia honor the controversial leader—even as fewer and fewer visitors come to do so.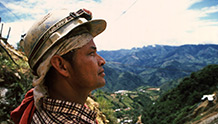 Colombia | 2014 | 87 minutes | Mark Grieco
SIFF 2014 Best Documentary: Grand Jury Prize
Festival screenings have passed. Playing at SIFF Cinema June 13.
Learn more here.
Underneath the Colombian village of Marmato lies one of the world's biggest gold reserves, and the local men risk their lives every day to mine for it. Marmato is a documentary about the foreign investment that caused this corporate gold rush and the individuals who must fight to maintain their way of life.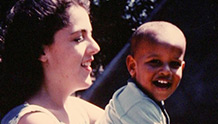 USA | 2014 | 83 minutes | Vivian Norris
Intelligent, progressive, and steadfastly brave, Barack Obama's mother Stanley Ann Dunham (a lifelong globetrotter who spent her teenage years living in Mercer Island) pursued an unexpected and profound life.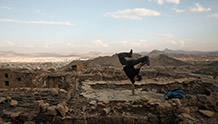 USA | 2014 | 108 minutes | Adam Sjöberg
Colombia, Cambodia, Uganda, Yemen. Breakdancing unites people worldwide in the common languages of movement, expression, and hip-hop. Rap superstar and producer Nas presents a broad look at a movement inspiring hope in global urban communities.