Films A to Z
Browse Films in Kirkland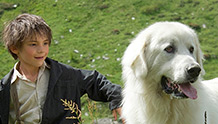 France | 2013 | 99 minutes | Nicolas Vanier
2014 Youth Jury Award Prize for Best Films4Families Feature: Grand Jury Prize
Festival screenings have passed. Playing at SIFF Cinema June 14.
Learn more here.
An inspiring story of a boy and his dog who guide Jewish refugees to safety across the alps, Belle et Sébastien is a charming homage to the beloved live-action nature films of Disney, but with a pulse-pounding World War II subplot that will thrill audiences of all ages.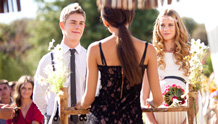 Spain | 2013 | 95 minutes | Daniel Sánchez Arévalo
In this Spanish comedy, a wedding gathering coincides with the 2010 soccer World Cup final. The family must deal with secrets, infidelity, and a comic range of misunderstandings before the game ends and the knot is tied.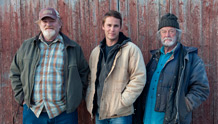 Canada | 2013 | 115 minutes | Don McKellar
May 29 | Kirkland Opening Night | Reception precedes the screening
Rollicking humor and whimsical moments anchor this droll comedy about some Newfoundland villagers, led by Brendan Gleeson's wily fisherman, who must convince a big-city doctor (Taylor Kitsch, "Friday Night Lights") to save their community by settling in it. SIFF-Kirkland Opening Night!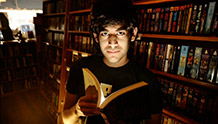 USA | 2014 | 105 minutes | Brian Knappenberger
A moving memorial to programming prodigy, information activist, and Reddit founder Aaron Swartz, who championed open sourcing and social justice but ended his life in 2013.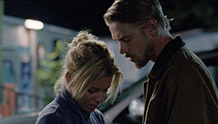 USA | 2014 | 105 minutes | Sara Colangelo
Expanded from the SIFF 2010 award-winning short, the citizens of a West Virginian town sift through the emotional wreckage and deeply buried secrets in the aftermath of a terrible coal mining disaster. Featuring Elizabeth Banks, Chloë Sevigny, Josh Lucas, Boyd Holbrook, and Jacob Lofland.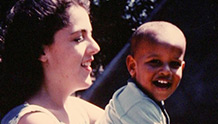 USA | 2014 | 83 minutes | Vivian Norris
Intelligent, progressive, and steadfastly brave, Barack Obama's mother Stanley Ann Dunham (a lifelong globetrotter who spent her teenage years living in Mercer Island) pursued an unexpected and profound life.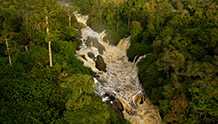 France | 2013 | 79 minutes | Luc Jacquet
In this visually spectacular journey from the director of March of the Penguins, we travel with ecologist/botanist Francis Hallé in the Amazon rainforest canopy as he chronicles the wonders of photosynthesis and animal life.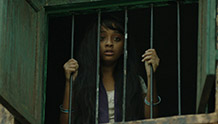 USA | 2014 | 97 minutes | Jeffrey Brown
13-year-old Nepali, Lakshmi, is sent by her family to India to work, only to be forced into prostitution in this compassionate, unforgettable tale of human trafficking adapted from Patricia McCormick's award-winning international bestseller.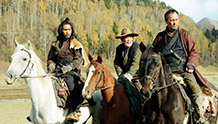 Japan | 2013 | 135 minutes | Lee Sang-il
Ken Watanabe stars as a retired samurai who takes up his sword anew in this gorgeously shot and impressively choreographed Meiji-period remake of Clint Eastwood's classic western.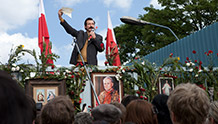 Poland | 2013 | 120 minutes | Andrzej Wajda
Master filmmaker Andrzej Wajda chronicles the extraordinary Solidarity movement led by shipyard electrician Lech Walesa, a quiet revolution that would topple the Communist dictatorship in Poland and bring down the Iron Curtain.