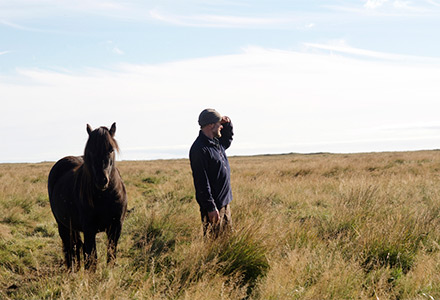 Herd in Iceland
Iceland | 2013 | 29 minutes | Lindsay Blatt
A unique and moving portrait of Iceland's people, horses, and stunning landscape.
This film is playing as a part of...
The relationship between man and beast is shown against stunning Icelandic landscapes in this offbeat comedy and North Country romance. The debut feature by celebrated stage director Benedikt Erlingsson is a symbiosis between horses, humans, and nature.
Director:
Lindsay Blatt
Country:
Iceland, USA
Year:
2013
Running Time:
29 minutes
Producer:
Lindsay Blatt
Cinematographers:
Lindsay Blatt
Editors:
Michelle Mizner
Music:
Joshua Camp
Language:
Icelandic, English
HasSubTitles:
Yes
Show All