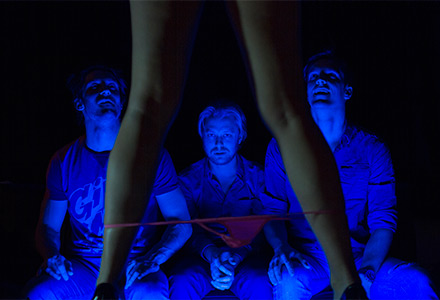 Life's a Bitch Toutes des connes
Love. Grief. Shock. Denial.—Portrait of a break up in five minutes.
This film is playing as a part of...
SIFF's annual celebration of the short form finishes off with this wonderfully varied program examining the breezy joy and tremendous complexity found in the best short films.
Director:
Francois Jaros
Principal Cast:
Guillaume Lambert, Marie-Eve Milot, Marie-Claude St-Laurent, Sarah Pellerin
Country:
Canada (Québec)
Year:
2013
Running Time:
6 minutes
Producer:
Francois Jaros, Fanny-Laure Malo
Screenplay:
Guillaume Lambert
Cinematographers:
Olivier Gossot
Editors:
Francois Jaros
Language:
French
Subtitles:
Yes
Show All