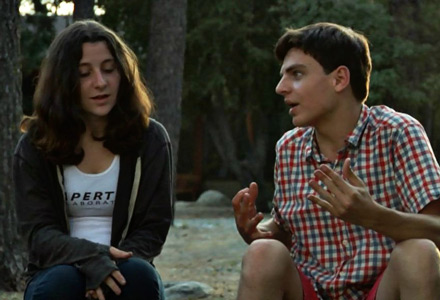 Max's Last Chance!
Max and Kelly are known for being the truest besties that came out of Idyllwild Arts, but Max wants more.
This film is playing as a part of...
The next generation of filmmakers have extraordinary talent and share their own unique voices. These international shorts from filmmakers 18 and under point the way to an exceptional cinematic tomorrow.
Director:
Patrick Winston
Principal Cast:
Nico Amatillo, Kira Vaffe, Topaz Summerfield, Yotaro Okada, Marcus Wynn, Jared Billings, Marc Coronel
Country:
USA
Year:
2013
Running Time:
6 minutes
Screenplay:
Patrick Winston
Cinematographers:
Diego Vasquez
Editors:
Yu Boyang
Language:
English
Show All