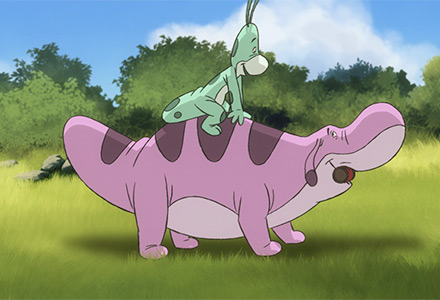 Mops & Ollie
Denmark | 2013 | 9 minutes | Christian Kuntz
An alien creature lives on a tiny planet collecting garbage which falls from the intergalactic highway. But one day, something lands on his home that changes his life.
This film is playing as a part of...
Bring the whole family to the cinema for a playful set of animated, live action, and documentary short films curated for the young and the young at heart.
Director:
Christian Kuntz
Principal Cast:
Mikolai Aamand, Søren Hauch-Fausbøll
Premier Status:
North American Premiere
Country:
Denmark
Year:
2013
Running Time:
9 minutes
Producer:
Jacob Jarek
Screenplay:
Christian Kuntz, Kirstine Kuntz
Editors:
Per Risager
Music:
Esben Just
Language:
None
Show All