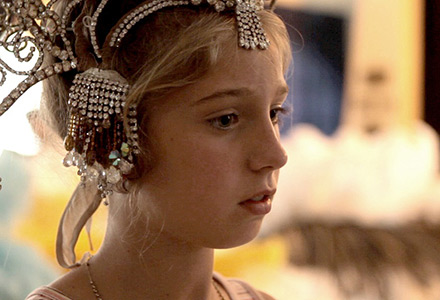 Ripped From the Headlines
2014 | 80 minutes
A notorious killer faces parole, China faces a new architecture, and a young girl wants to be crowned in these true stories from around the world.
Sponsored by The Mac Store, Classical KING FM 98.1
Packaged Films
As high-rise developments threaten their building, the residents of the Shikumen area in Shanghai reflect upon their sense of closeness and community.
A timely, intimate portrait of one of the world's most infamous crimes and notorious killers.
Two transgender teens share their ambitions, their successes, and their struggles in rural upstate New York.
In 2009, Peter Bergmann arrived in the town of Sligo, Ireland and went to great lengths to ensure no one ever discovered who he was and where he came from.
A stunningly courageous young woman takes the boldest step imaginable, supported by her mother and loving friends.
Memi prepares to become queen of the carnival. Lost in a world of grown-ups and trapped in her routine, she is torn between the glamour of pageant and the social pressure to become a winner.
Year:
2014
Running Time:
80 minutes